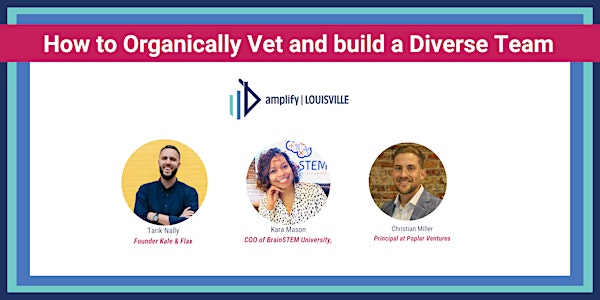 How to Organically Vet and Build a Diverse Team
Join us and our panel of seasoned team builders as we talk about the importance of building a diverse team...
About this event
Choosing your founding and supporting team is one of the most important jobs you'll have as a founder. Does this person have the skillset needed to fulfill your needs, do they fit with your company culture, where do you go to attract a diverse pool of candidates?
Join us and our panel of seasoned team builders as we talk about the importance of building a diverse team. How diversity contributes to your growth. How your founding team affects funding and investments. Walk away feeling more knowledgeable and prepared to start building your rockstar team or attracting new talent to your existing team.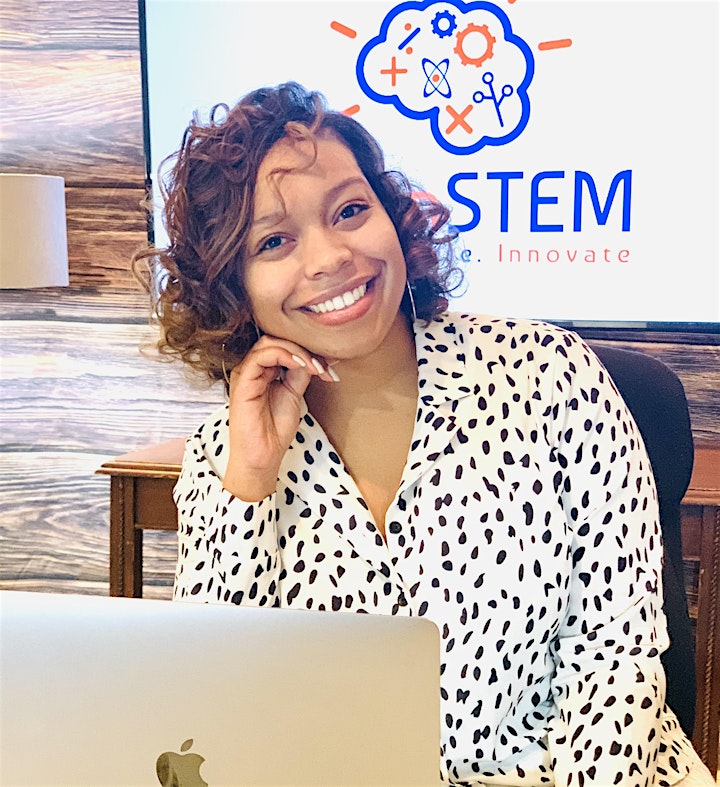 Kara Mason
Kara was born and raised in Louisville, KY. She earned her Bachelors in Economics at the University of Kentucky. While at UK, she mentored STEM students with AMSTEMM (Appalachian and Minority STEM Majors).
She started her entrepreneurial journey in 2014 with K. Symone, a custom clothing brand. After sewing dresses and costumes for over 1,000 clients, she transitioned to volunteer with nonprofit organizations to teach children how to design and sew clothing.
Currently, Kara is the COO of BrainSTEM University, a STEM education company that develops technology and curriculum for K-12 schools. She is also the Director of STEMulate Empowerment Foundation, a nonprofit sponsoring students and their families to learn STEM skills. Outside of work, her passions are being a wife and mother of two amazing boys (6 and 7), interior design, and historical fiction.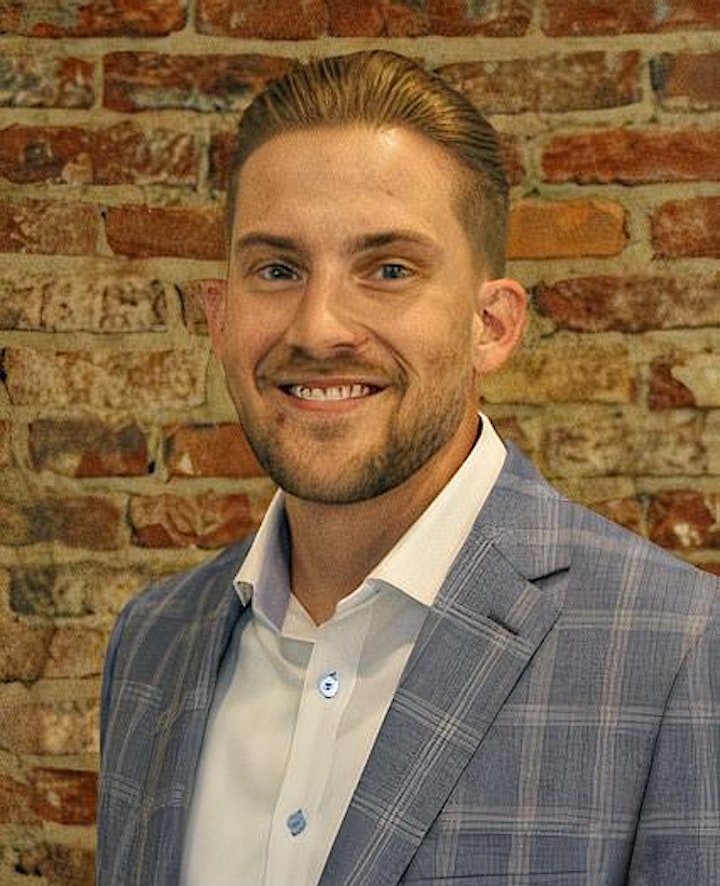 Christian Miller
Christian is a Principal at Poplar Ventures, an early growth-stage venture capital firm focused on cloud software technology companies. He currently leads deal sourcing, due diligence, and market outreach initiatives at Poplar. He also plays a key role in investor reporting and supporting Poplar's portfolio companies.
Christian currently serves as the board observer for Poplar's Colossus and VividCharts investments. Prior to joining Poplar, Christian worked in private equity at TRP Capital Partners and venture capital at Purdue Ventures. While at TRP he was an early investor and board member at CarLotz (NASDAQ: LOTZ) and closed on more than $200mm in equity investments.
Outside of work Christian is an active member in the Kentucky startup community and serves on the board of Venture Connectors. Christian received his B.A. in Economics and Business from Bellarmine University and his MBA from the Krannert School of Management at Purdue University.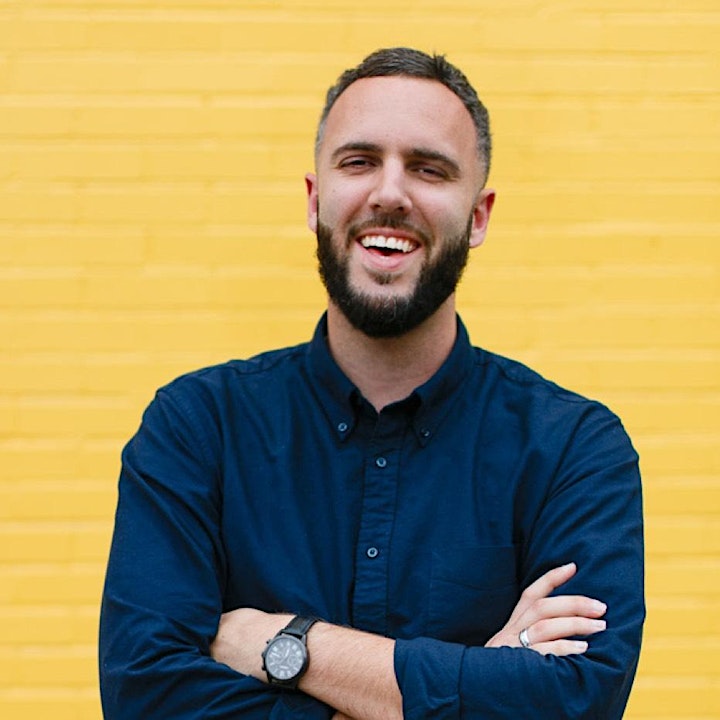 Tarik Nally
Tarik Nally is a Muslim-American designer, entrepreneur, and impact investor. Currently, he is the Founder & Creative Principal of Kale & Flax, a partner in the Re:land Group, Managing Partner of Small Thyme Fund, Founder of Work Four Days, creative advisor to progressive political candidates, and previously was a co-founder of the Wild Accelerator where he still serves on the board.
His work is centered around human-centered design, lean innovation, early-stage startup and social impact investing, tackling gentrification, sharing the benefits of the four-day work week, and advancing an inclusive, universal basic income. He calls both Chicago and Louisville home each month but is most energized in a Nulu coffee shop surrounded by activists and entrepreneurs.