Description
Negotiating only $5,000 more for your starting salary can lead to an additional $500,000 in your lifetime. But, negotiating as a woman can be tough - we're often perceived as aggressive and pushy, and often times we feel too uncomfortable to ask for what we've earned.
What if you had a framework and the skills to negotiate with confidence? And, imagine what your earnings potential will be if you learn to be strategic with all of your negotiations!
Work Bigger is hosting an event at The Financial Gym where you'll learn how to negotiate without losing friends, fans or job offers. We'll give you a strategy to negotiate anything you want - whether you're a negotiating a raise at work, you're a freelancer looking to grow your business, or you're an entrepreneur negotiating with potential partners.
Take advantage of early bird, start padding your bank account and RSVP!
~~~~~
AGENDA
(1) 6-6:30 / networking & connections
(2) 6:30-7:00 / negotiation framework to negotiate anything you want
(3) 7:00-7:30 / case study and role playing
(4) 7:30 - 7:45 / Q&A
(5) 7:45 - 8:15 / networking and connections
RSVP & take advantage of the early bird discount!

Work Bigger's mission is to challenge the status quo and redefine work so that work is a vehicle for creativity and change. We believe that being mission-driven drives success, confidence, results and leads to a happier life.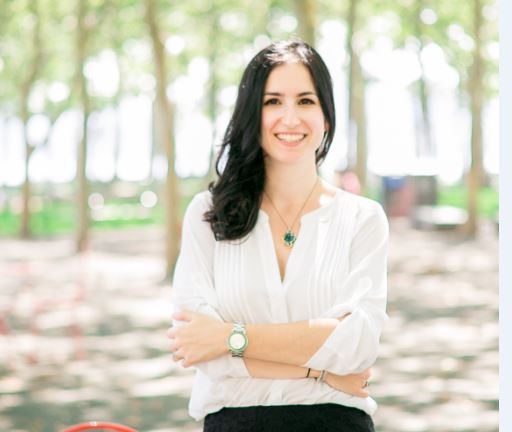 Belma McCaffrey is the CEO & Founder of Work Bigger. Prior to Work Bigger, she spent 10+ years in business development and strategy roles at companies like the Associated Press, Conde Nast and GroupM.
Passionate about mentorship and coaching, Belma is on the Executive Board of the Newhouse 44, the alumni group for the S.I. Newhouse School of Communications at Syracuse University. She developed the 2016-2018 mentorship programs for seniors and graduate students, and has coached hundreds of professionals on building successful, sustainable career paths.
She's built a team of passionate, mission-driven coaches working to help women thrive, and her work has appeared in Fortune, Inc., Thrive Global, Create & Cultivate, Complex Hustle, and several other outlets. She was named a Millennial to Watch in 2016, and holds a B.A. from Syracuse University and an M.B.A from Baruch College, Zicklin School of Business.

The Financial Gym is a modern financial planning company focused on providing affordable, comprehensive, ongoing financial planning. We're committed to helping people get financially fit so they can achieve balance, decrease stress and become empowered by their money.