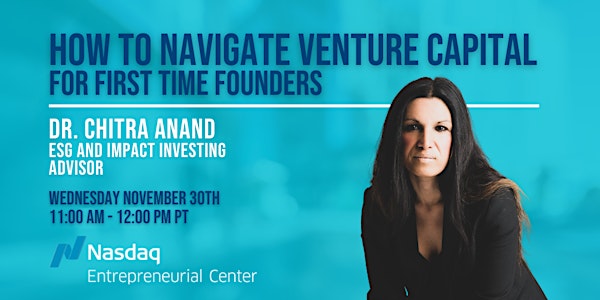 How to Navigate Venture Capital for First Time Founders
Join Dr. Chitra Anand to learn how to approach raising Venture Capital (VC) for first time founders.
About this event
There are many pathways to finance a business, and it can be difficult to know where to start as a first-time founder. One thing is certain though: VC continues to be a major catalyst for growth across global economies and attracts attention from major media outlets. This session will give you the knowledge needed to make an informed decision about whether VC might be the right pathway for financing your own business as well as explain the ins and outs of how to properly navigate this form of capital. You will also learn how women and founders from underrepresented backgrounds can break down the systemic barriers to entry to this form of capital. Chitra Anand is an accomplished marketing executive, "intrapreneur," and has helped business leaders across the globe grow.
By attending this session, you will learn:
How Venture Capital works, and if it's the right capital pathway for your business
The Pros and Cons of VC
How to approach venture capitalists in an effective way
The long-term implications and responsibilities once you do raise from a VC
OUR SPECIAL GUEST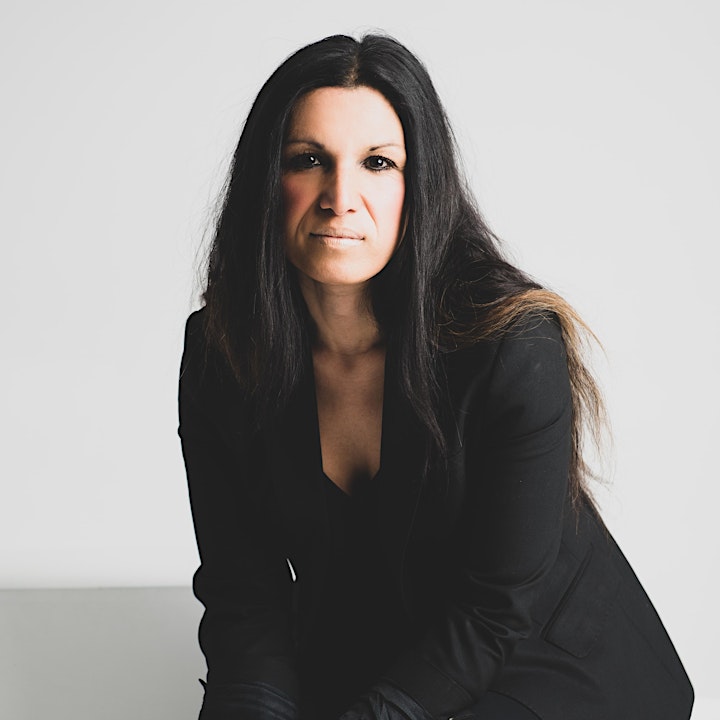 Dr. Chitra Anand
Dr. Chitra Anand is an award winning communications & marketing executive. With over 20 years in the technology industry, she has spent time as the Chief Brand and Communications Officer for Microsoft Canada, Director of Marketing at TELUS Corporation and Director of Operations at Open Text.
Projects she guided at Microsoft and TELUS have been awarded IABC Gold Quill Awards, Canadian Public Relations Society Awards of Excellence, the Corporate IT Hero award by the Information Technology Association of Canada and the Business for the Arts Awards.
Her focus is on advisory mandates which have relevance in the Environmental, Social, Governance (ESG) and Social Impact arenas, with particular emphasis on the Technology and Healthcare verticals.
Anand is at the forefront of an important new movement in the workplace: intrapreneurship. Intrapreneurs are the people within your organization who possess an entrepreneurial spirit, driving innovation, creative thinking, and new ideas.
She has keynoted several events, AGM's and conferences where her talks reveal how to foster the spirit of entrepreneurship within organizations, how to stay on the cutting edge of market trends, technology, and consumer behaviour. Her writing has been featured in the Globe and Mail and the Huffington Post and teaches several courses at Humber and Sheridan College. Chitra has authored a book; The Green House Approach, How to Cultivate Deliberate Innovation in Organizations which is now available on Amazon. This book is now a main source of reading for the Forbes School of Business MBA program.
In 2022 Anand was name a Change Maker by the Globe and Mail, Canada's leading National Newspaper, highlighting 50 prominent leaders who are bold and innovative, based on their ideas, accomplishments and impact.
Chitra Anand has been named as a "bridge builder" for women in tech by the A-list; a yearly publication that features 50 prominent Indo-Canadians who through various career and community efforts have helped foster relations between Canada and India.
Anand has an MBA from The Kellogg School of Management and completed her Doctorate at Bradford University in the UK.
Please visit - http://chitraanand.com/
The Nasdaq Entrepreneurial Center is a 501c(3) public charity whose mission it is to make entrepreneurship accessible to all. We deliver world-class resources and mentoring to enable every entrepreneur across the globe to realize their maximum potential. Please join us and make your gift to ensure these transformative programs may continue to reach the underserved.
All Nasdaq Entrepreneurial Center programs and services are extended to the public on a nondiscriminatory basis. Reasonable accommodations for persons with disabilities will be made if requested at least 48 hours in advance of this event; please send an email to webinarhost@thecenter.nasdaq.org with the subject header ACCOMMODATION REQUEST. For assistance with registration or other technical difficulties, please contact anna.vanmaanen@thecenter.nasdaq.org