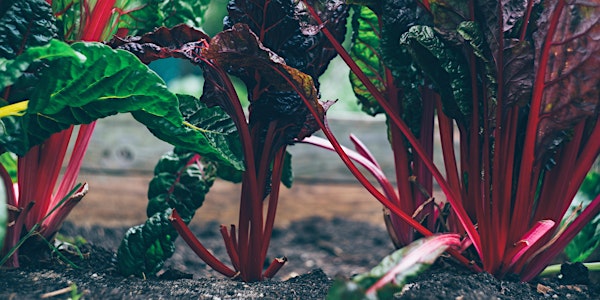 How to Navigate USDA Funding for your Food & Farm Business
Join FS6 and the USDA for a roundtable discussion exploring the many opportunities available for funding your food and farm business.
About this event
Join Food System 6 and a group of representatives from the USDA on December 10th for a roundtable discussion about the many opportunities available for funding your food and farm business through the USDA farmer and producer programs. This discussion will focus on highlighting the resources available for regional and sustainable food systems and will cover topics such as:
The value of blended capital financing
Accessing USDA farm services
Urban agriculture, and innovative production
Resources to support local and regional food systems development
Conservation innovation and finance
RD business grant and loan financing
The goal of this webinar is to provide clarity around the many opportunities and the pathways to funding available through the USDA, and to highlight the next steps for any entrepreneur looking to seek USDA funding.
To learn more about Blended Capital Financing, read the FS6 Blended Capital Series here:
*Access information will be shared with registrants two days before the event.
_____________________________________________________________________________________________
About the speakers:
Caesaré Assad (FS6) is Chief Executive Officer at Food System 6, a non-profit business accelerator whose mission is to support impact-driven entrepreneurs as they transform how we grow, produce, and distribute food. The organization runs a comprehensive program that mentors entrepreneurs by coaching them through a wide range of business and organizational needs. FS6 also works to educate stakeholders on the unique capital needs as related to redefining the food system.
Alex Cordova (USDA) is a Community Development Specialist at USDA's Office of Partnerships and Public Engagement (OPPE) within the Office of the Secretary. OPPE develops public and private partnerships focused on solutions to the challenges facing rural and underserved communities, and connects those communities to the education, tools, and resources available through USDA programs and initiatives. Alex brings over ten years of experience in the food security and agricultural development sector in both the United States and abroad. As Program Lead for the USDA Center for Faith Based and Neighborhood Partnerships, Alex leads secretarial and departmental initiatives with an emphasis on community economic development, public private partnerships, and food security. He also serves on the Management Team of the Local and Regional Food Systems Working Group, as well as the USDA advisory committee of the Office of Urban Agriculture and Innovative Production (OUAIP).
Joe Heller (USDA), Urban Conservationist with USDA's Natural Resources Conservation Service in New York provides on the ground collaborations with landowners, local and regional government and non-profit organizations to carry out USDA programs and policy on emerging and priority conservation issues such as urban agriculture, organic and sustainable farming methods, environmental justice, farm bill, public outreach, and organizational streamlining.
Samantha Schaffstall (USDA) is an Agricultural Marketing Specialist for the U.S. Department of Agriculture's Agricultural Marketing Service (AMS). Samantha works to address both food access and market access issues through the evaluation of creative marketing strategies and business structures. Her most recent and current work focuses on community and urban agriculture, mobile markets, measuring economic impacts of local food systems, food value chains, and community outreach and development. Samantha is a USDA representative for the Local Food, Local Places program, a program providing technical assistance to cities and towns across the nation to support locally led, community-driven efforts to develop local food systems. Samantha also works closely with the AMS Grants Division and provides technical assistance on their grant programs to potential and current grantees.
Kari Cohen (USDA) is the Projects Branch Chief at USDA's Natural Resources Conservation Service (NRCS). In this position, he provides strategic and operational leadership for four NRCS programs—Regional Conservation Partnership Program, Conservation Innovation Grants, Wetland Mitigation Banking Program and the Voluntary Public Access-Habitat Incentive Program. Cohen has served over 17 years with NRCS, including stints coordinating NRCS's Chesapeake Bay watershed activities and serving as NRCS's Legislative Affairs Director.
Timothy W. O'Connell (USDA) became the West Region Coordinator in May 2016. RD delivers over 40 loan and grant programs in the areas of affordable housing, business and economic development, and community infrastructure. The Innovation Center's Strategic Engagement Division builds and maintains multi-sector partnerships, promotes cross-agency collaborations, and identifies best practices in economic development. The team collaborates with the Innovation Center's Data Analytics and Regulations Management Divisions to improve program delivery and equip RD staff with the economic development tools necessary to drive prosperity in rural communities. He helps to coordinate and collaborate with other Federal agencies involved in rural economic development across the West Region (Hawaii, Alaska, Washington, Oregon, California, Nevada, Idaho, Colorado, Arizona, Utah, Montana, Wyoming, and New Mexico). Prior to his move to Portland, OR, he spent 26 years in Hilo, Hawaii with RD in various roles; most recently as the Assistant to the State Director--managing the Hawaii/Western Pacific Office for the Agency. Other assignments included Rural Energy Coordinator, Cooperative Development Specialist, Acting Business and Acting Community Programs Director, and Strategic Planning Coordinator.