About this Event
Have you ever felt that you're just faking your success? That you lucked into your position, and if you make one mistake, you'll be discovered? That everyone knows so much more than you, so much more aware than you, and you're floating along on the capability of others? That you don't deserve the success that you have experienced?
That's Impostor Syndrome.
Join us as Abby Kearns, Executive Director of Cloud Foundry Foundation, helps us address and navigate these all-too-common thoughts that have been felt by almost 70% of the population. The purpose of this talk is to help you recognize what is a common, pervasive, but rarely talked about psychological condition, how to help yourself recognize what is and is not an Impostor Syndrome thought, and how you can help yourself step beyond these limiting thoughts.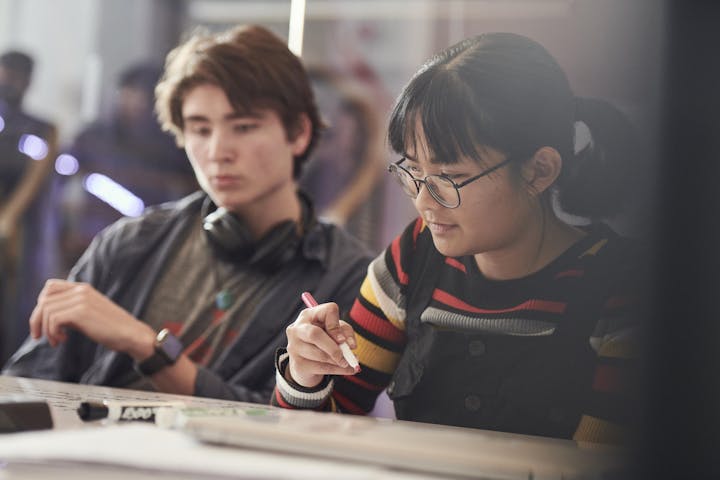 This event is being hosted at the San Francisco campus of Holberton School.
Holberton School was founded in San Francisco by Sylvain Kalache and Julien Barbier to solve a problem they observed all over the tech world. They had noticed aspiring software engineers would devote years to studying, sometimes accumulating over a hundred thousand dollars of student debt, and would still not have the skills necessary to find a job in software engineering. Sylvain and Julien decided to build a new school; one that taught students to think and learn like the best programmers, one that helped students develop soft skills to get them noticed in interviews and throughout their careers, and one with a curriculum developed to give students practical experience through a Full-Stack engineering program.
Since Holberton School opened its doors in 2016, the world's most innovative companies have noticed. Graduates have found high-satisfaction jobs at LinkedIn, Google, Tesla, Docker, Apple, Dropbox, Facebook, Pinterest, Genentech, Cisco, IBM, and more.