Description
The Ixia (Jacksonville) Chapter of the Native plant Society presents:
Step-by-Step Native Landscaping Workshop by Ginny Stibolt
This course answers the question: "I have mostly exotics in my small Florida yard, so how do I get started with natives?"
Attendees will learn how to assess their properties and various strategies for transforming them into working ecosystems that support birds, pollinators, as well as the people who live or work there.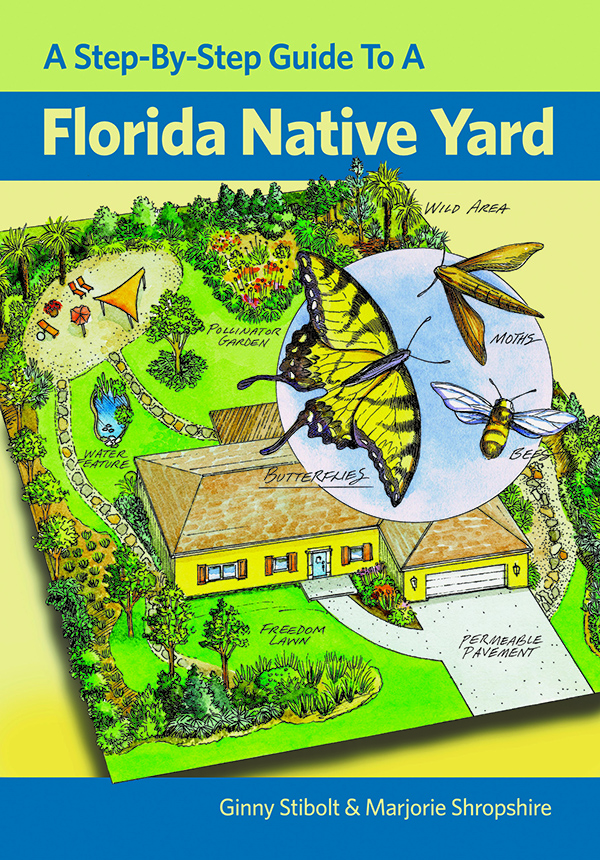 Presentation details:
- Why natives
- Assessing a property
- Stormwater & shorelines
- Woody plants
- Herbaceous plants
- Wild areas
- Landscape poisons
- Human-use areas
- Dealing with HOAs & government organizations
Each participant will create his or her own landscape design and should come prepared with approximate dimensions of their yard and house plus the direction their house faces.
Tour of native plants for sale at the multi-vendor plant sale also at the same location.
Ginny Stibolt is a botanist who has written 4 peer-reviewed Florida gardening books and a general Climate-Wise Landscaping book. She'll be selling and signing these books.
Visit Ginny Stibolt @
www.GreenGardeningMatters.com