How to Move CA to All-Electric Gas-Free Homes Powered by Clean Energy
Description
Climate Reality 2020: How to move CA and the Bay Area to all-electric gas-free homes that can be powered by clean energy



Last summer, the City of Berkeley led the nation with a bold new ordinance to stop using natural gas in new buildings constructed after Jan 1, 2020. Why is that important and what can you do to help your city do the same?
Gas used in residential and commercial buildings is responsible for at least 17 percent of the state's climate-warming GHG emissions. That makes electrification (shifting from using gas appliances to those that are powered by clean electricity) an important strategy in meeting California's climate goal and in the process save money for homeowners, renters and developers. Watch a great 60-second video explanation here.
Since a third of California's building stock in 2045 will be built between now and then, we need to take action and establish viable, equitable policies early this decade to ensure California's buildings will be cutting edge climate solutions powered by clean energy. And we need to make sure all communities can participate in the benefits of clean buildings, and not leave disadvantaged communities behind.
Come join our efforts to educate ourselves and the public on the benefits of building electrification. And get ready to help us petition all 101 Bay Area municipalities to move quickly towards all-electric, gas-free construction going forward!
Our Guest Speakers: The Sierra Club has been a leader with significant technical and policy expertise on this topic. We are delighted that they will conduct a briefing to share their learnings and strategies and answer our questions.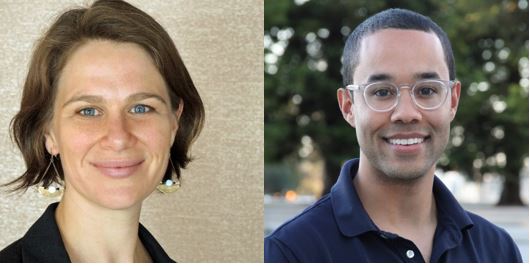 Rachel Golden - Deputy Director, Building Electrification Program, Sierra Club
Matthew Gough - Senior Campaign Representative, Sierra Club
Program Agenda:
6:00p - 6:30 Arrivals & Networking. Light appetizers and drinks provided.
6:30 - Program begins
6:30 - 7:45 Speakers: Rachel Golden and Matthew Gough, Sierra Club.
Overview of natural gas and its impact on California's climate change goals.

Learn why building electrification is cost effective and beneficial.

Where should we focus? New construction or existing buildings?

What does the current policy landscape look like? What needs to change?

What are some effective policy paths that cities and counties can take to encourage gas-free building construction?

What are the environmental justice concerns with a natural gas ban, what are some solutions being advocated for?

Introducing the "Building Electrification Action Plan for Climate Leaders"
7:45 - 8:20 Break-out Session: Making a difference — what Building Electrification Policy Action by Climate Leaders looks like (35 min)
8:20 - 8:40 Report Backs and Next Steps
8:45 Adjourn
Space is limited, please register by purchasing a ticket which helps us provide an assortment of appetizers and beverages.