Description
Policy change -- in these divisive times, that phrase may seem like an oxymoron. But change is happening. There are women and men who are transforming our state for the better right now. What's their secret, and what can we learn from them to enhance our ability to advocate and fundraise?

On Thursday, March 28 join us for a flipped-panel session where you'll get the chance to guide what questions the panelists are asked. Panelists will share how they've inspire individuals to action, built coalitions, engaged with policy makers, and ultimately transformed communities. After the panel is complete, you'll have the opportunity to pick an issue you care about and convene with a group of like-minded attendees to discuss how you can apply what you've learned.

Panelists will include: Jeff Bauer, who worked on the Safe Harbor effort to protect exploited youth, Amy Brugh, who's working with the Minneapolis Bike Coalitionto build better biking on Washington Ave in Minneapolis, and Dan Cramer of Grassroots Solutions who worked on the Minnesotans United for All Familiescampaign.

Register now and make sure you arrive early on the 28th! At this program the first 50 attendees will get the best seating. There will be 25 more spill-over seats available, but you will only be able to hear, not see panelists from these seats.

Join us for happy hour after the event!
Please join us at a nearby bar after the event to continue your discussions and networking. Bar will be announced at the event.
Meet our panelists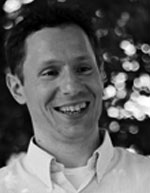 Jeff Bauer is the Director of Public Policy and Civic Engagement at The Family Partnership in Minneapolis, MN. Jeff's experience is broad and varied, spanning the realms of government, business, politics, education, nonprofit community work, development, and civic engagement. He has worked both on statewide campaigns and in state government, served as the executive director of an urban agriculture and microenterprise organization, founded two private international foundations, started a fine art publishing company, created and managed numerous community partnerships, and done years of community work with children and families.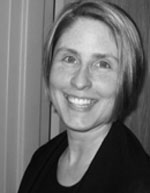 Amy Brugh is the principal consultant at Amy Brugh Consulting. She provides facilitation, planning and project management services to nonprofits and public health entities. Most recently she was the Director of External Relations at the Minnesota AIDS Project, where she oversaw the public policy, communications, fundraising and volunteer programs. Amy serves on the boards of directors of the Minnesota Council of Nonprofits, Nonprofit Insurance Advisors and the Minneapolis Bicycle Coalition. She holds an MPH in Community Health Education from the University of Minnesota School of Public Health.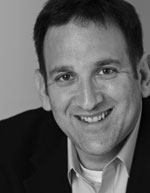 Dan Cramer is the co-founder of Grassroots Solutions, a firm that specializes in grassroots strategy, organizing, training and evaluation. In addition to his management and leadership responsibilities, Dan maintains an active client portfolio and he specializes in working with organizations, coalitions, and associations to expand their grassroots capacity, build powerful and permanent grassroots infrastructures, and achieve concrete victories. Dan's clients have included the Minnesotans United for All Families campaign, American Heart Association, the Bush Foundation, among many others. Dan also helped oversee all of the field and political activities for Al Franken's U.S. Senate campaign, including helping to direct the recount effort.
Directions
You can find directions here. Parking is free on the street after 4 and only $1 in the lot just past the Black Dog.
Check out our other March programs
All of our March YNPN programming will focus on Connecting Through Purpose with a public policy theme.
Here are two more opportunities this month: