Learn how to partner with brands for recipe and photography content creation.
About this event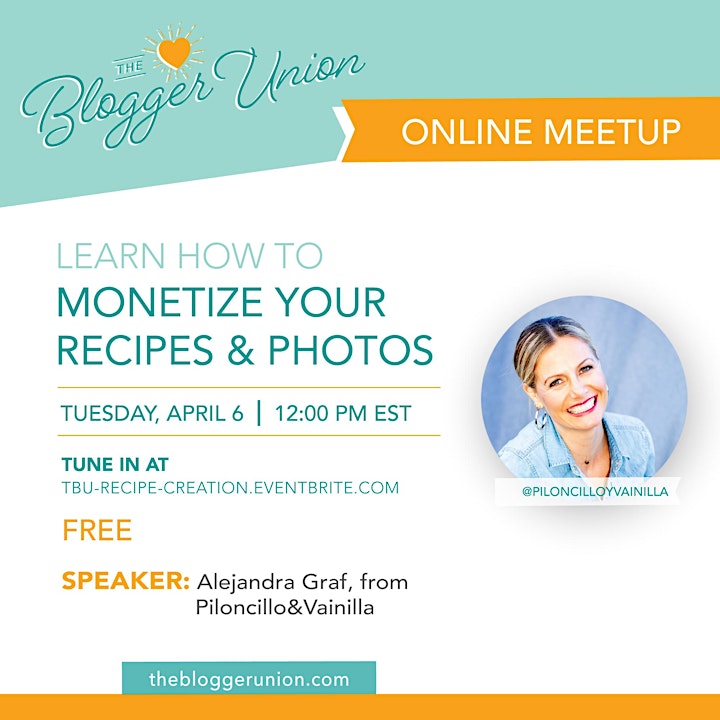 Join us and Alejandra Graf from Piloncillo&Vainilla as we discuss how to create and monetize foodie content. You'll learn how to offer your services of food photography and recipe creation as a monetization stream.
Alejandra Graf is a Mexican food lover and wellness pusher who follows a plant-based diet. She has a degree in art history, and a few years ago she decided to pursue another one of her passions, food. She became the voice behind Piloncillo&Vainilla, a blog dedicated to sharing her experiences, food philosophy, and healthy and tasty recipes – the kind of dishes that nourish body, mind, and soul. The kitchen was always the family meeting point and her first cooking classroom. Now she has a professional certification as a plant-based cook and food photographer.