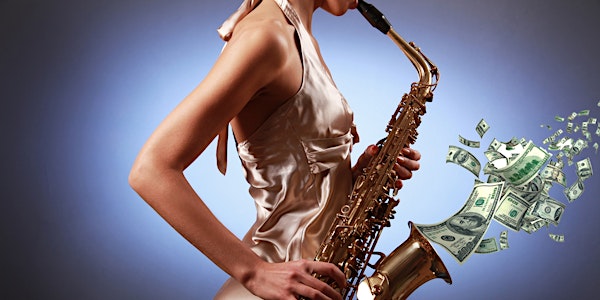 How to Monetize Your Passions: Making Money Doing the Things You Love
When and where
Location
Chiropractic Naturally 1008 New Jersey 34 Matawan, NJ 07747
Refund Policy
Contact the organizer to request a refund.
Description
Do you have a hobby you wish you could indulge in all day?
An obsession that keeps you up at night?
Now is the perfect time to take that passion and make a living doing what you love!
Coming up on Tuesday, June 5th in Matawan, NJ, join Irina Maryanchik as she teaches how to turn your passions and interests into real businesses!
Irina spent years building her business using her passions and was able to turn them into successful businesses.
Using the secrets revealed in this workshop, you'll be able to transform your life and earning potential by building your personal brand.
By the end of this workshop, you'll understand how to utilize your unique gifts and talents to make your entrepreneurial dream come true!
You'll learn:
How to become clear about your top passions and discover ways to monetize them

How to spend your days doing things you love and be surrounded by people you adore

How to be turned on by the things you do every day so you can create more playfulness and fun around the work you do

How to turn unexpected situations into opportunities

How to make decisions that'll guarantee fulfillment and great outcome

How to develop a sense of direction so you know you are on a right track
So come and join us AND be surrounded by a network of powerful entrepreneurs, business owners, speakers, practitioners and successful professionals in a SUPPORTIVE AND RESOURCEFUL community!
Our event will be a perfect learning environment for you!
What people are saying about our events:
"This class has been a tremendous impact on my life. As far as I can see, 2018 will be a phenomenal year for me, not only professionally, but also romantically, self-development, and feeling more confident about myself.
After participating in this class, I now truly have faith that I can live my life on my own terms!"
~Jaimie Diaz
"The insight and clarity I gained around my passion, talents, and skills went way beyond my wildest expectations...
I would highly recommend this program to anyone who wants to grow and flourish in their business and personal life."
~Lorraine Livolsi Smith
"This program is life changing! You will learn so much about yourself. You will dig down deep to find your passion. And you will start living in your passions and gifts. I highly recommend to take this program, it will help you will learn and grow yourself and your business."
~Terese Messina Rölke
"I enjoyed this so much. It was eye-opening. I realized so much about myself... I know what I am passionate about and I learned all about fears. This was most valuable. This program was the best decision. So grateful to have spent my Saturdays with you all. I would highly recommend this program. It not only helped me in work decisions but also helped me in my personal relationships."
~‪ Antonietta Carbone

====

What: How to Monetize Your Passions: Making Money Doing the Things You Love

When: Tuesday, June 5, 6 PM - 8 PM Eastern Time

Where: Chiropractic Naturally, 1008 New Jersey 34, Matawan, NJ 07747

Regular Ticket Price: $49.00
TODAY: Get our Early Bird Special $15 (69% OFF + Bring A Friend For Free!) and SAVE $83.00 TODAY! This special ends today, June 5th @ 4 PM Eastern Time or while seats are still available. Click the "REGISTER" button to save your seat for 69% off!
*Refreshments and snacks are free at the venue!
=====

About our guest speaker: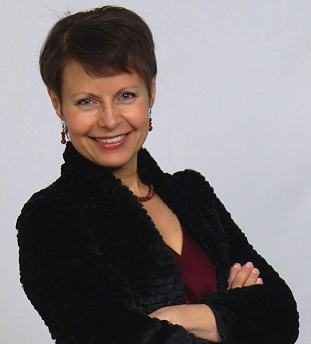 Irina Maryanchik, EHH-MA, EEM-CP, PLT, works with women entrepreneurs who suffer from autoimmune illnesses. She helps them rebuild their health so they can create profitable, passion-infused business. She is a gifted intuitive, Human Design analyst, Energy Medicine Practitioner, Past Life Therapist, Human Biofield Specialist change catalyst, passion coach, teacher, and speaker.
FAQs:
1) Where can I contact the organizer with any questions?
Email us at info@healingglobe.com or call us at 1-(732) 623-9846to speak to us or, use the contact form on this page to reach us.
2. Do I have to bring my printed ticket to the event?
No. Your name will automatically be on our guest list for the event after you've registered. At the event, go to the registration table to confirm your details with any of our Team Members. Doors open at 5:45 pm Eastern on Tuesday, June 5th.
3. Is parking for free at the venue?
Yes, the parking is free in front of the building and additional parking is available at the back of the building.
You can park at the back and enter thru the back door with the sign "Chiropractic Naturally" if the front entrance parking is unavailable.
4. Can I bring a friend to the event?
Absolutely, YES! We have limited seats available at the venue. Share this event with your friends on Facebook or email them the link so they can register for our event for 69% OFF.
See you there!