Let's meditate to overcome the invisible obstacles in the mind that block us. Cleansing the mind will make you feel lighter, energized.
About this event
Learn how to truly let go. Bring meditation into your daily life. Get started with this active meditation practice to release all your worries, habitual patterns of thinking, and negative mental blockages. Make space in your mind for a fresh perspective and fuller life experiences.
We explain the principles of meditation that will cleanse the mind of the clutter that has accumulated over the years. Let this kickstart your daily meditation practice. When we release the clutter from our minds, which are our habitual thought patterns, negative feelings, and other mental baggage, our True Self emerges. With regular practice, you can naturally uncover your true inner state of clarity, wisdom, and vitality.
While we cannot gather in person, let's gather our energy virtually to lighten our minds and brighten the world. With true peace in our minds and our hearts, we can live a life filled with joy, purpose, and well-being!
We warmly invite you to this online meditation series to find your true self and restore peace within.
*We will send you the zoom link via email.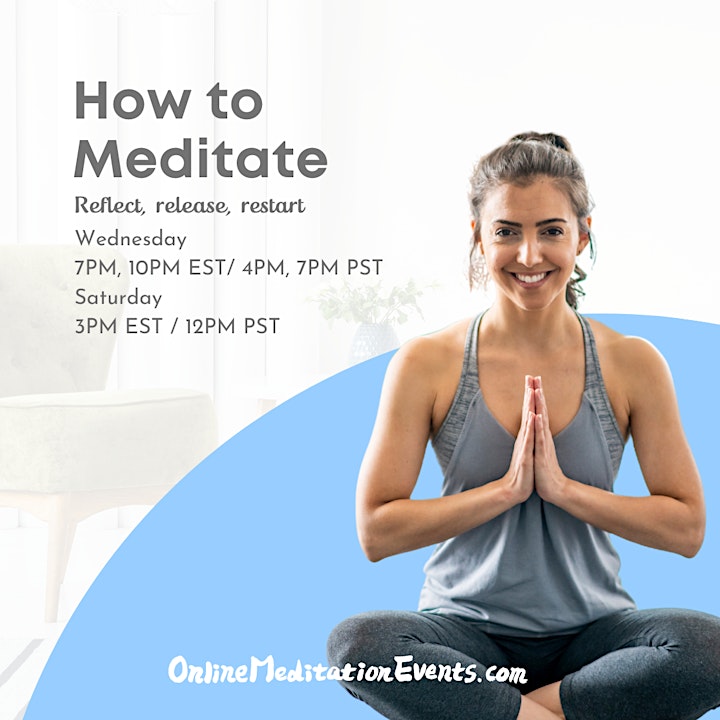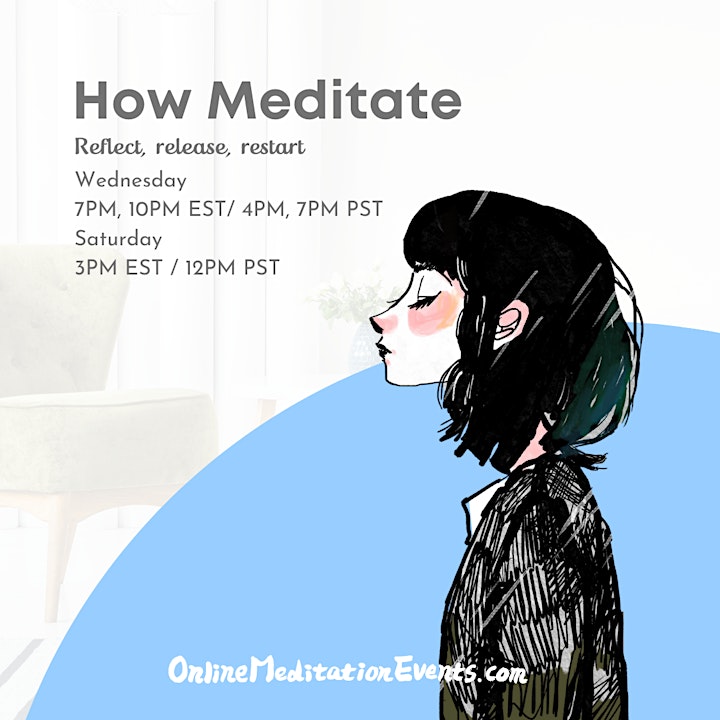 Organizer of How to Meditate(Live Group Guided Meditation) - Online Meditation Events