Description


Maximising profits & Minimising losses using Technical Analysis
More Fundamental Analysis & Interpretation with latest events impacting major currencies and commodities.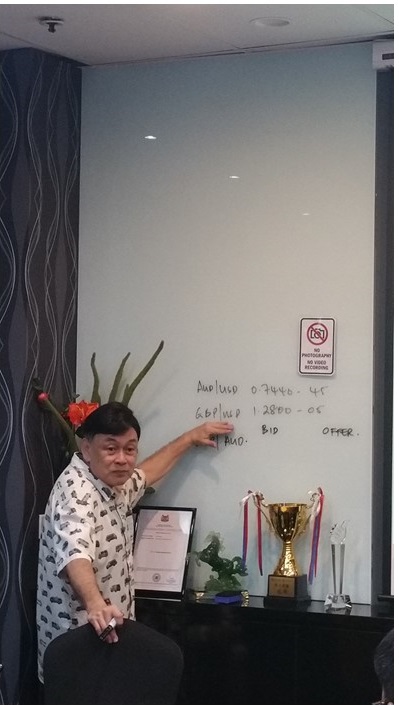 How to read the Federal Reserve and understand the world's most important Central Bank that holds the key to economic Indicators
Trading for Gain in the FX Market using Risk & Money Management
Practical pointers for profiting handsfree in the new style of trading
Topics:
Getting the fundamentals right
Interpretation of economic indicators
Central Bank Speeches and Minutes - Fed Watching
Using Charts to Initiate or Exit a Position
Importance of Money Management
Psychological Flaw
Market Analysis on Political Arena

Who Should Attend
Executives and professionals who are in finance and administration treasury and funds management, trade development, shipping, import/export trading, contract administration, purchasing and supply, credit and marketing, audit and controls, financing, investment and technical traders. The Workshop will also be useful to anyone who would like to understand in depth how the money and foreign exchange markets works.

Course Leader
~Trainer Profile~
Victor Say
Victor has almost 30 years experience in treasury and private banking. He started his career at Bank of America in 1983 where he was a trainer in foreign exchange and financial futures and financial economics. He left BOA in 1985 to be corporate FX dealer in Citibank, Bankers Trust and HSBC servicing the banks corporate as well as margin trading clients. After leaving HSBC he was appointed Treasury Manager at Nationsbank ( now known as Bank of America) where he managed the banks' treasury operations in Singapore with a team of 8 dealers. He left treasury to pursue a career in private banking with the now defunct Republic National Bank of New York as senior relationship manager marketing and servicing the banks' high net worth individuals. Victor graduated from the University of Manitoba with a Masters degree in Economic.
He is currently a lecturer for Murdoch University Business degree program and also lectured for the Curtin University of Technology Masters of Finance and the Macquarie University Masters of Applied Finance programs in the past. He is also on the faculty at the Singapore Management University Financial Training Institute lecturing in Foreign Exchange and Risk Management.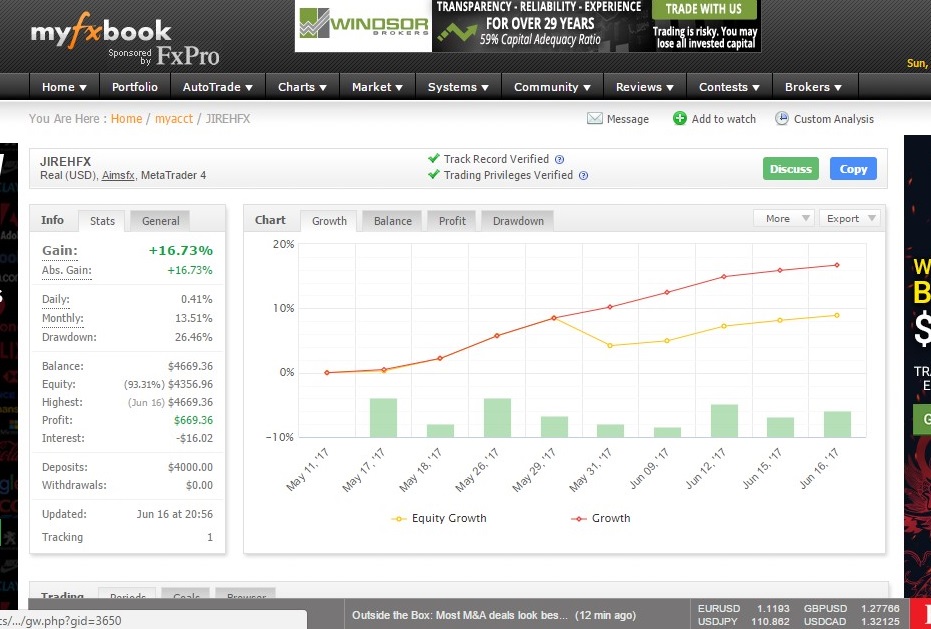 ________________________________
Testimonials from followers of Victor Say:
Ben:
"Position closed. Made $621.77. Wonderful. Enough to pay next FX tuition class hehe."
Benjamin, Anwar
"Took $7500 profit and will wait for new opportunities. Cheers. THANK YOU THANK YOU THANK YOU Victor!!! Really appreciated."

Cecilia:
"Congratulations Mr Say. NZDUSD hit your target price. What an amazing forecast."


Michael:
"I kind of like your fundamental style already because I am a "big picture" person. Prefer your style over heavy technical analysis."
"Thank you Victor for the lecture today. Looking forward to following your trades and continue to learn from you. I appreciate your emphasis on the importance of fundamental."
~ Victor Tan
"Learnt the more realistic rate of return doing forex trading. And have to build up capitals slowly and avoid risking losing your account."
~ Wang
~~~~~~~~~~~~~~~~~~~~~~~~~~~~~~~~~~~~~~~~~~~~~~~~~~~---------------------~~~
** Include lunch, refreshments, course notes, follow-up tips, sharing &
ad-hoc perspectives.
----------------------------------------------------------------------------------------------------------