Description
Description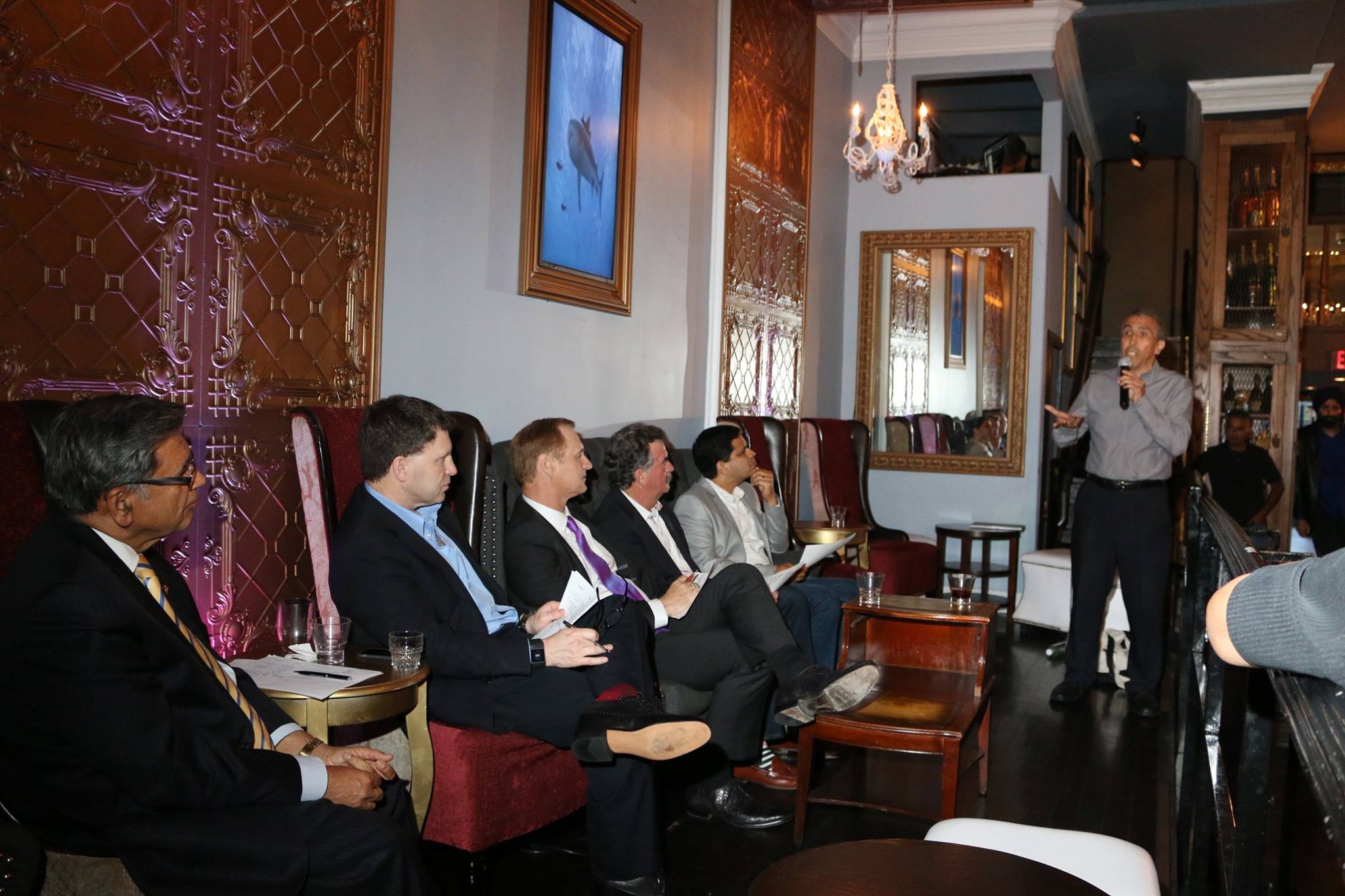 Pictured above from a prior Pitch Globally event : Silicon Valley legends (from left), Vish Mishra (Clearstone VC and longterm President of TIECON); Roger Royse, Owner of large Tech Law Firm, Royse Law; Bill Sautter (Galaxy VC and first US employee of Business Objects which SAP acquired for $ 8 b), Roger King (Founder Bay Angels). See the video at: https://www.youtube.com/watch?v=orp1b1CN2HA
How to Master Silicon Valley Funding & Mindset – bootcamp@Wework Playa Vista with lectures and hands on workshops by Paul Kallmes, Co-founder of SV based Angel Accelerator and other subject matter experts. Watch him speak about the bootcamp at Pitch Globally's Silicon Valley Funding Week video https://www.youtube.com/watch?v=pRI0bptrZr4&feature=youtu.be
The main topics that will be covered are :
----How to master Silicon Valley Funding.
----How to network with Silicon Valley investors.
----How to acquire a Silicon Valley Mindset.
-----How to protect your startup through legal and ip.
----- other related topics.
At the end of the day, every attendee will have a structured plan for the next steps.
Please email startups@pitchglobally.com for further questions
Agenda
5 -5.30 pm Registration& Networking.

5,30 --5.45 pm – Welcome Keynote Keynote by Paul Kallmes, Founder of Angel Accelerator and Board Member at the Vault and Kaustav Chaudhuri, Founder of Pitch Globally LLC and author of "Design Your Mindset for Success".
5.45 - 7 pm – Startup Funding and Finance: As the co-founder of Angel Accelerator, Paul will share his experience on how to raise funding, work with angels and VCs, and launch products. Bring your pitch deck, to present.
7 -.7.30 pm – Legal Aspects and Intellectual Property for Startups -
7.30-8.15 pm "Acquiring Silicon Valley Mindset". What is a Generative Mindset and how do you maximize your Silicon Valley ecosystem.
Drawing from KC's book, Design Your Mindset for Success", Kaustav Chaudhuri will discuss the characteristics that set Silicon Valley leaders apart. KC will cover principles of Motivation, Growth, and dealing with Failure. Are you drawing from your reptilian brain or your generative mindset?
You will learn from entrepreneurial leaders on how they grew their companies by:
• Cultivating collaborative habits
• Converting weaknesses into strengths
• Anchoring strengths to your principled values
• Harnessing creativity by being innovative and entrepreneurial
3pm Networking and Leveraging your Ecosystem
• Magnifying your impact by exercising power and influence
• Maximizing stakeholder value
• Globalizing by crowdsourcing customers, suppliers, partners, capital and talent worldwide
What does your org chart look like? Who would you ultimately like to connect with? We will provide you insights on you can most effectively network, and help develop a networking plan for you to achieve your goals.
Startup Culture and tools for communicating your brand – From an organizational point of view, we will discuss how workflow and productivity is influenced by company culture and what blocks growth. Networking, storytelling and messaging. This is an interactive session, where you can gain feedback on your brand communications.
8.15- 10 pm: Networking Pitches& Optional Dinner at Hal's Bar & Grill 8:00 located nearby (5 mins walk) @ 12751 Millennium Dr #140, Los Angeles, CA 90094
About the Presenters:
Paul Kallmes – Paul is the Co-Founder of Angel Accelerator and Member of the Board of Advisors at the Vault. Paul has been driving the expansion of San Francisco startup incubator The Vault across Europe and helping to establish Startup Norway's Angel Challenge and other angel investor training programs in cities and towns around the US and also possesses nearly 20 years of IP and technology licensing and management.
Kaustav Chaudhuri – Kaustav an author, speaker, advisor, and thought leader and the founder of Pitch Globally, with chapters in San Francisco, Los Angeles, Las Vegas, and London. Mr Kaustav Chaudhuri, also known KC Wisdom. Mr. Chaudhuri has a vast and profound knowledge of the ins and outs of startups. He built a tremendous network of key people that spans the entire value chain of startups in the heart of Silicon Valley. KC was part of a team of Silicon Valley experts who wrote "The First Mile (John Wiley), a book on entrepreneurship. He is also the author of Design Your Mindset. Watch him speak on the Mindset of Networking to the The Indus Entrepeneurs (TiE.org), the largest organization of entrepreneurs in the world. https://www.youtube.com/watch?v=6VrOV9Kwqw0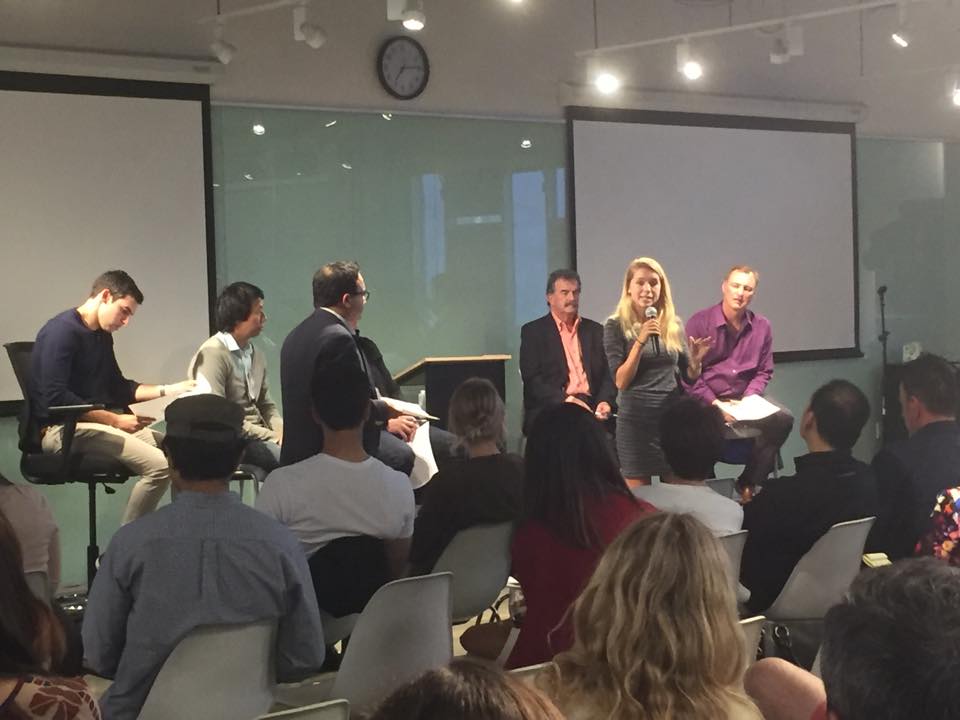 Any questions? Email startups@pitchglobally.com

Our Refund Policy: Credit may be applied to a future event at the discretion of the Organizer.