How to Market & Connect with Other Creatives Through the CreativeGround Cul...
Description
In this live online webinar, creative businesses, cultural nonprofits, and individuals artists of all types and disciplines will learn how to use CreativeGround, the New England Foundation for the Art's free directory of artists, cultural nonprofits, and creative businesses. Participants will learn how to create or update a visually appealing profile to promote who they are and what they do in their community; find other regional organizations, businesses, and artists for potential collaboration for program development, cross promotion, and other projects; and explore and quantify the artists and creative enterprises at work in their community.
Participants can register and participate in this live online webinar from the comfort of their own offices, studios and home. As the date gets closer, information about how to participate in the webinar will be emailed to registrants choosing this option. In addition, Waterville Creates! will host a live broadcast of this session at 93 Main Street, Waterville, ME 04901. People in the Waterville region may choose this option and meet up at 93 Main Street in Waterville, Maine to participate in this session. This is a great networking opportunity! Complimentary coffee, water, and light refreshments provided at the 93 Main Street session.
About the Presenter:
Ms. Schneidman oversees data collection, documentation, and creative economy activities at NEFA. These include the New England Creative Economy Reports on the creative sector and its nonprofit subset; CreativeGround: New England's online directory of creative assets; regional events such as the Creative Communities Exchange; knowledge-sharing projects and NEFA program evaluation.
Event Sponsor: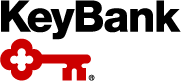 Media Sponsor:

Small Business Waterville is presented by the Mid-Maine Chamber of Commerce, TOCmedia, Waterville Main Street and Waterville Public Library.