How to Manage Product Discovery and Delivery by EY Lead PM

Monday, February 17, 2020 from 3:00 PM to 4:00 PM (PST)
Event Details
 *** DISCLAIMER: This event is ONLINE ***
Being a Product Manager requires structured and organized thinking. Frameworks and toolkits are a handy and effective way to approach problems. Product Managers will learn about many and develop their own throughout their product careers.
Main takeaways:
- How to create an inclusive team culture
- How can a Product Manager execute dual track agile efficiently
- Why is it important to focus on maximizing the outcome and impact, over the output
Meet the Speaker: Endri Mataj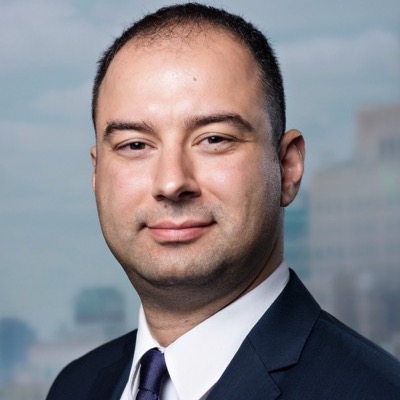 Endri Mataj is a Lead Product Manager at EY's CGP Digital Practice in New York City, working with clients in transforming agile software development in the financial services industry. Previously, Endri has worked as a founder and entrepreneur, network engineer, startup community builder, and a key lead in the Albania's digital transformation. Endri is a Fulbright Scholar, John R. Weitzel Scholar, and a public speaker in multiple international and global events on the topics of technology, innovation, and entrepreneurship. He holds a Master's degree in Telecommunications and Network Management from Syracuse University, and Bachelor's degree in Mathematics and Computer Science from People's Friendship University of Russia.
Get the FREE Product Book here


Product School is the first technology business school. We provide certified courses in Product Management and other digital skills to professionals across 16 campuses worldwide. We also offer the same courses live online. All courses are taught by real-world product managers working at top technology companies such as Google, Facebook, Slack, Airbnb, LinkedIn, and Netflix.
Save This Event
Organizer
Founded in Silicon Valley in 2014, Product School is the global leader in product management training, with over 10,000 alumni, 20 campuses worldwide and a live online campus.
Product School's certificates (PMC™,FPMC™,PLC™) are the most important industry-recognized certificates for product managers; and all of our instructors are senior-level product managers working at top technology companies such as Google, Facebook, Airbnb, PayPal, LinkedIn, and Netflix.
Unlike traditional MBA programs designed for students seeking roles within the finance and consulting fields, Product School's curriculum is highly relevant for the next generation of technology leaders, with classes offered at a fraction of the cost. The curriculum is designed to fit into work schedules with small classes held in the evenings or on weekends to ensure that both instructors and students can maintain their full-time jobs.
Students at Product School enjoy a healthy mix of hands-on projects, group activities, case studies, and panel discussions. Through this, they learn how to lead cross-functional teams, and experience building digital products from end to end. Students are also taught how to succeed in product management interviews and given access to our alumni community where they can expand their network, find mentors, and access job opportunities.
In addition to individual classes, Product School also delivers custom corporate training programs to Fortune 500 companies seeking to upskill their existing teams or onboard new talent.
Product School is committed to pushing the product community forward. With this aim in mind, we published the Amazon bestseller, The Product Book, organize events in over 150 cities worldwide, host Proddys - The Product Awards, and produce ProductCon, a multi-city global conference attended by thousands of product managers every year.