Description

---
So, what is the secret of a successful trader?
Let me share with you a secret.
Successful traders are no smarter than you nor more educated than you.
They just know how the FINANCIAL MARKET operates.
They just play along with the BIG BOYS.
---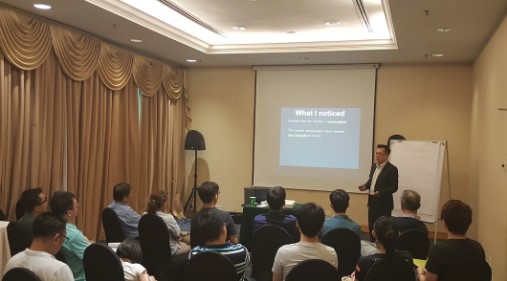 Hi! I am Justin Khoo from PIPtree
"I have dedicated over 10 years to study price action and paying special attention to price action at levels which I believe are manipulated level, thus creating high percentage winning trades. I am happy to say that PIPtree methodology trades can be proven scientifically. Each and every part of the trading methodology can be openly tested and audited."
---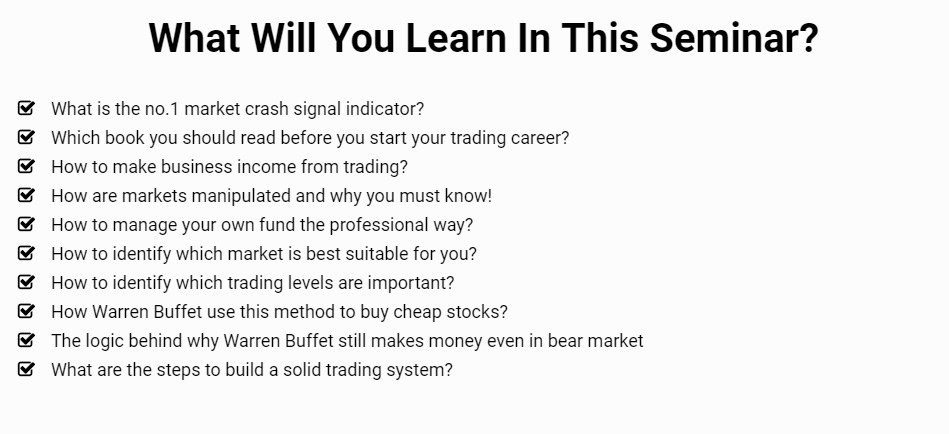 ---
DON'T MISS OUT THE SHARING SESSION
Our courses are geared toward individual investors or traders, novice or experienced, who want to learn how to use the same tools and professional trading techniques as professional traders. These courses offer a complete education and training experience focusing on trading fundamentals, technical analysis, risk management, and highly developed skills of execution for virtually any trading instrument.
---
*1st 25 people to register is [FREE], Price of this seminar is RM97
Date: 19th-Sep-2019 (Thu)
Time: 7.30pm - 9.30pm
Venue:
Ixora Hotel Penang, 3096 Jalan Baru, Bandar Perai Jaya, 13600 Perai, Pulau Pinang
P/S: Any further inquiry, please direct message us in FB inbox. click here