Description
Join us as growth expert and Eventbrite Chief Product Officer Casey Winters shares his advice on How to Make Sure Your New Features Succeed.

What happens after you find product/market fit? Post-product/market fit, companies have to balance creating new product value, improving on the current product value, and growing the number of people who experience the current value of the product.
Every product team tries to make their core product better over time. But sadly, at most companies, the process for this is launching new features and hoping or assuming they are useful to your existing customers. Companies don't have a great rubric for understanding if the new feature they just launched is actually valuable for the existing product. This process should be similar to finding product/market fit, but there are some differences. Casey calls this feature/product fit. In his talk, Casey will explain feature/product fit and how to find it, illustrated with several case studies.
Join us for dinner, a great talk, and inspiring conversations.
About Casey Winters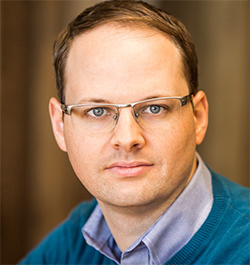 Casey Winters is the Chief Product Officer at Eventbrite. He is a well-known growth expert and a teacher at Reforge. Casey has advised many companies on growth. He started the marketing team at Grubhub. He led Pinterest's growth product team. Casey was also Growth Advisor in Residence at Greylock Partners.
You can learn more about Casey on his website and follow him on Twitter at @onecaseman.
Raffle Prizes
After Casey's talk, we'll be giving away several copies of a relevant book.


Schedule
6:00 to 6:30: Check-in and networking over dinner
6:30 to 8:00: Casey's talk plus Q&A
8:00 to 8:30: Prize raffle followed by networking
Note: tickets are non-refundable.
About our Sponsors

Our sponsor UserTesting enables companies to put their customers at the center of every business decision by leveraging the power of human insights. Through our platform, product & design, marketing, and UX teams connect with their exact target customer in a matter of hours and uncover actionable insights that drive ROI. Learn more at usertesting.com.

Our sponsor Pendo helps product teams deliver software users love. Pendo captures product usage patterns and user feedback, and lets you communicate in-app to onboard, educate and guide users to value. Learn more at www.pendo.io.

Our sponsor Sam's Club is hiring product managers and designers. Learn more at http://bit.ly/sams-pm-ux.

Our sponsor productboard is the product management system that helps you understand what users need, prioritize what to build, and rally everyone around your roadmap. Learn more at https://www.productboard.com.

A big thank you to Intuit for providing the space for our event!

Our sponsor Coreography provides corporate video and webinar solutions. Learn more at coreography.com.