How to Make New Friends and Be Influential

Monday, September 23, 2013 from 6:45 PM to 9:00 PM (PDT)
Event Details
Appropriate for those who have never attended a Social Fluency Workshop
Meeting new people can be fun, exciting, enthralling...and sometimes a little stressful. When you have the desire to make a good impression, it can be especially challenging if you are looking to create a lasting relationship, be it in your work and career life, or in your social world. What if you had the skills to make lasting impressions with anyone, anywhere, at any time
In this workshop, we teach the art of communication and being influential with others by boiling it down to a science. We talk about the importance of eye contact, nuances in body language, and approaches to conversation that will really make you stand out from the crowd. Join us in learning how to make genuine, lasting connections and have fun doing it!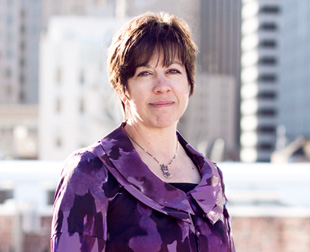 Maura serves as a coach and instructor for Social Fluency. She has nearly 10 years of experience as a trainer and workshop facilitator with a recent background instructing and coaching franchise owners, small business owners, and job seekers. She holds a Master's Degree in Women's Spirituality from New College of California and the scope of her education includes linguistics, transpersonal psychology and philosophy. She is currently finishing her certificate in Co-active coaching with the Coaches Training Institute in San Rafael.
Maura is passionate about pursuing her own personal and professional growth and inspiring others to do the same. She loves witnessing people blossom into their potential to be creative, resourceful and capable social and spiritual beings. Prior to becoming a trainer she had several careers and explored her artistic interests in dance and visual arts. The scope of her work has included creating a workshop, Creating Positive Body Attitude for adolescent girls and serving as a counselor at a local crisis center. Maura lived in Stuttgart Germany with her family during her junior year in high school and when she returned from abroad she experienced the pain of no longer fitting in socially with the crowd at her school. Through introspection, education and life experience she has learned to overcome her social anxiety and connect on a deeper level with people from all walks of life. On her free time she enjoys gardening, kayaking and hiking with her family and cuddling with her two kitties, Scamper and Avatar.
When & Where

WeWork
156 2nd Street
San Francisco, CA 94105


Monday, September 23, 2013 from 6:45 PM to 9:00 PM (PDT)
Add to my calendar
Organizer
Social Fluency
Social Fluency is dedicated to the goal of helping others achieve their true social potential, reduce the pain of social tension, and remove barriers to developing successful relationships in all facets of life —whether they be professional or personal. We teach the art and science of communication.
How to Make New Friends and Be Influential