Description
NO MATTER HOW FAR AWAY A DREAM IS , THERE IS A WAY TO MAKE IT YOUR REALITY.
ChArt Your Life is a wonderful revolutionary program that provides unique tools that will help you explore your life with new perceptions.
You will learn how to take the steps that are right for you, enabling you to create the life that you want and turning it into reality.
During the workshop you will learn how to determine which of your wishes and desires are fundamental to your happiness and why in each area of you life. You will learn new tools that will support you and help you find your way to make those dreams become possible and achievable in your reality.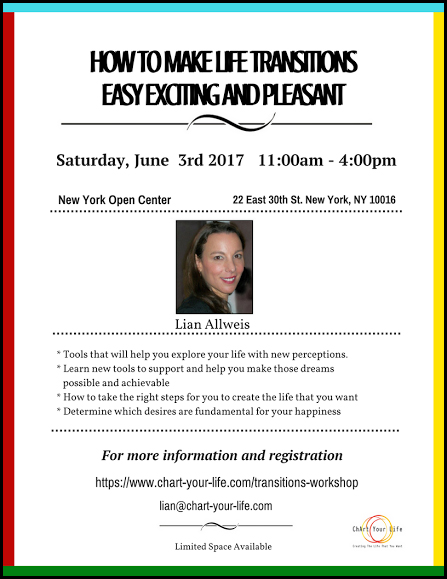 Date and Time
Location
New York College of Health Professions
22 East West 30th Street
New York, NY 10016