Description
You have perfected your design and now you're ready to send it out into the world, but how will you brand yourself and your designs? Join UncommonGoods for our second design forum and happy hour.
Get advice on branding your business from our panelists: Tara Gentile (Scoutie Girl), Laura Ann Young (Areaware) and Terrence Kelleman (Dynomighty). The panelists will share their experience of building and maintaining brands of their own and their clients.
This time we want to give you a chance to share your brand with our panelists and receive instant and honest feedback! We will choose two 5-minute presentations to go up right before the panel discussion. Information on how to get your ideas in front of this audience are on the ticket confirmation page.
On behalf of our guests, we will make a donation to our Better to Give partner City Harvest New York- rescuing food for New York's hungry.
Want to get in on the conversation right away? Tweet your questions with #HowToMakeItUG so they can get to our panelists. Can't make it? Follow along with #HowToMakeItUG the night of the event while we are live Tweeting.
MEET OUR PANELISTS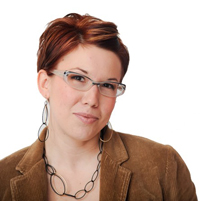 Tara Gentile is a business coach & Official Ambassador of the You Economy. She's worked with hundreds of clients & students on aspects of branding from finding their voices to representing their messages visually. She believes the best brand is 110% you.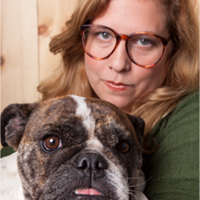 Laura Ann Young graduated from Rhode Island School of Design in 2007 with a degree in Furniture Design. In 2008, she was hired by Areaware, a Brooklyn based giftware cooperative. She has since become Areaware's director of product development and artist relations. In January 2012, she was promoted to Creative Director. She is proud to know and work with a varied group of acclaimed designers, including Harry Allen, Ross Menuez, David Weeks, Paul Loebach, Jonas Damon, Fort Standard, Karl Zahn, Kiel Mead, Jason Miller, and Rich Brilliant Willing. Laura sits on the New York International Gift Fair Accent on Design board. In her spare time, she enjoys antiquing and spoiling her english bulldog, Dooney Rockstar.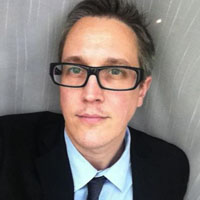 Terrence Kelleman was a struggling artist working at the Museum of Modern Art when searching through the trash he came across a discarded prototype that inspired the first Dynomighty product. Ten years later, Terrence is the President of Dynomighty Design, makers of the Mighty Wallet and one of the fastest growing companies in the US in 2011. Terrence's innovative marketing on YouTube as one of the "Original YouTube Hustlers" has made Dynomighty a case study for YouTube and Google TV ads and expanded the Dynomighty brand to more than 1800 stores in the US and over 60 countries world-wide.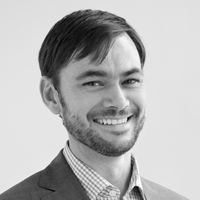 UncommonGoods' co-founder Thomas Epting has made a career of his passions for creativity and innovation. His grandmother gave him his first camera when he was a young boy, and as a young man he refined his creative eye working for legendary photographer Irving Penn. Thomas created campaign imagery for clients like Clinique, Cole Haan, and Ralph Lauren, but some of his favorite images remain the fine art prints he created from Penn's negatives for books and exhibitions. Although he continued to photograph in his second career, he also extended his creativity in the many roles he took on in the fast-growing start-up UncommonGoods. In Thomas' first decade with UncommonGoods, he was responsible for providing Creative Direction for the web and catalog businesses, moving the company through three locations to accommodate its dramatic growth, and leading the Technology and Operations teams as the Chief Operating Officer. In 2011, he assumed the newly created role as the Chief Strategy Officer for UncommonGoods, focusing on creating and innovating for the company's future, while continuing to lead the Creative and Technology teams. That same year, Thomas took on perhaps his most exciting and challenging responsibility to date: fathering a remarkable and uncommonly good son.