Location
Walkabout Creek Function Centre
60 Mount Nebo Road
The Gap, QLD 4061
Australia
Description
HOW TO MAKE A LIVING WITH YOUR WRITING: BOOKS, BLOGGING AND MORE... with Joanna Penn, Rachel Amphlett and Belinda Pollard

---

SOLD OUT, Waitlist Now!

How to join the waitlist:
Click or tap the big green TICKETS button.
In bottom right of new window that opens, select JOIN WAITLIST.
As tickets become available, they will be offered to the waitlist in the order you joined it. You will have a choice at that time whether to accept the ticket or not. (Time limited of course, to ensure we can offer it to the next person if we don't hear from you.)
---

In response to huge demand, Joanna has squeezed in a second event in Brisbane.
In Conversation with Joanna Penn
Queensland Writers Centre, State Library of Queensland
Sunday 26 February, 2017, 1pm
Click here
for more info on the new event.

---
And for more on our intensive full-day workshop, read on...
HOW TO MAKE A LIVING WITH YOUR WRITING: BOOKS, BLOGGING AND MORE... with Joanna Penn, Rachel Amphlett and Belinda Pollard
---
You're a writer, or you're ready to become one…
Perhaps you're an aspiring author or blogger, someone who wants to use their words to change other people's lives – as well as your own.
Maybe you have written a book already, or have a blog, but you're not making a decent income from it and you're ready to take it to the next level.
Or maybe you've never pictured yourself as an author, but you do know that there's a book in your head that you want to get out into the world.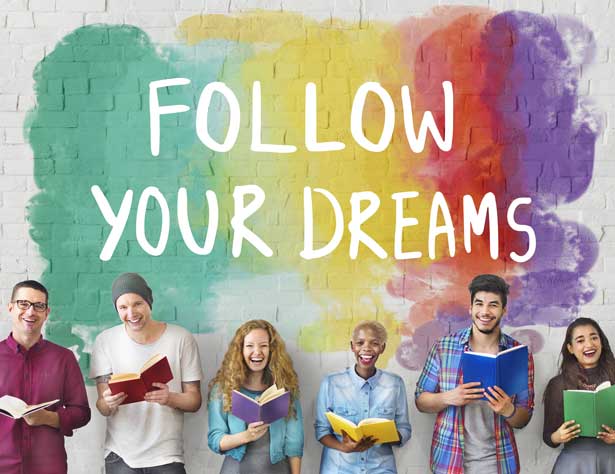 You're ready to raise your game…
You're ready to learn what it takes to make a living from your writing, and you're ready to commit to a more creative life.
Maybe you want to publish that book that you're always thinking about.
Maybe you want to build a high-traffic blog.
Maybe you want to create a career where you get to use your words to educate, entertain or inspire others, as well as provide a great income and lifestyle for yourself.
Starting out is scary…
Every time you think about building a career based on writing, you hear the following voices in your head:
Who are you to think that you could do this?

No one makes decent money from writing these days. I'll never be able to pay the bills.

My writing isn't strong enough to compete.

I could fail.

What if it all ends up being a massive mistake?
You convince yourself to give up before you've even started.

But now is the best time in history to make a living from your writing!
The internet enables writers to reach a global audience and earn an income online. Publishing has been radically changed by the rise of ebooks, mobile technology and print on demand options that enable authors to reach customers directly across the world.
Free marketing tools empower creatives to find their fans and interact without a middleman. It truly is a renaissance for writers, and you have a chance to be a part of it!
This inspirational and info-packed day will expand the possibilities for your writing, and you will leave with personalised next steps to further your creative and entrepreneurial career.
---
Your Presenters
Special opportunity to hear Joanna Penn in Brisbane!
JOANNA PENN is a New York Times and USA Today bestselling author of thrillers under J.F.Penn. Based in England, she also writes inspirational non-fiction for authors and is an award-winning creative entrepreneur and international professional speaker. Her site, TheCreativePenn.com is regularly voted one of the top 10 sites for writers and self-publishers.
From small beginnings, Joanna has developed a multi-six-figure writing and blogging business, and is in demand at publishing conferences worldwide where she generously shares what she's learned.
RACHEL AMPHLETT is the bestselling author of the Dan Taylor thriller series, as well as a number of standalone crime thrillers. Originally from the UK and currently based in Brisbane, Australia, her novels now sell in the hundreds of thousands. An advocate for knowledge within the self-publishing industry, Rachel shares her experiences as an authorpreneur to a wider audience through her blog at rachelamphlett.com and her speaking engagements.
BELINDA POLLARD is a multi-award-winning Australian author of mystery-thriller and memoir, and a publishing consultant, blogger and speaker. Still keeping a toe in the traditional publishing world she entered as a specialist book editor twenty years ago, she is also an advocate for exceptional indie publishing in today's world of new technologies that give us global reach from the home office. Her writing and publishing tips at smallbluedog.com draw many thousands of visitors worldwide each month.
---
Who is this course for?
Authors and/or bloggers who aren't currently making a decent income from their words and want to take the next step.

Those who long to make writing a more active part of their life, but are lacking the confidence to take it further.

People whose creativity has been stifled by years of corporate work and are ready to break out.

People who write – diaries, letters, long emails, blog posts, articles, stories, books, poems, anything – and who want to make writing their career.
What you'll walk away with:
An overview of the changing industry for writers

- the rise of ebooks, digital publishing, self-publishing, global and mobile markets, changing consumer habits to support artists directly, blogging and content marketing, micro-niches and more. Why this is the best time to be a writer!

Creating a business through

writing fiction and/or non-fiction books

. The definition of an author-entrepreneur. How to turn one manuscript into multiple streams of income. Building your own assets for long-term success.

Blogging as content marketing

for products, services like professional speaking or consulting and affiliate income. The hybrid approach for combining both models.

The practicalities

: Sales and distribution, marketing, income, and expenses, time and productivity. Plus, how long you can expect it to take before you can give up the day job!

Pre-requisites to success

: Understanding customers, the mindset of the creative entrepreneur, and your definition of success.
What do past attendees of this workshop say?
"A day of high-octane learning - something to kick-start your journey and give you the tools to follow through. Do it!" - Peter
"Highly practical advice ... inspirational delivery." - Jule
"energetic, inspiring, and honest ... a refreshing way to spend a Saturday." - Vai
Visit Rachel Amphlett's website or Belinda Pollard's Speaking page
---
Our beautiful venue...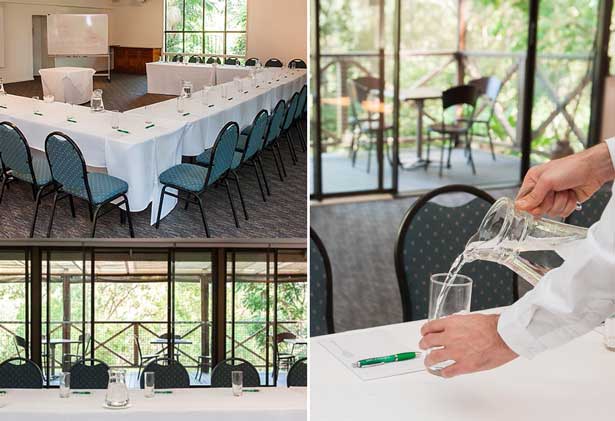 Walkabout Creek Function Centre is a rainforest oasis just 12 km from the CBD. Our workshop room is set high in the rainforest tree tops with natural light pouring through large windows. Between sessions, take advantage of the private decks surrounding the meeting room to relax and rejuvenate.
Transport options:
Plentiful free onsite parking with wheelchair access

Bus 385 from the Roma Street busway stops at The Gap park'n'ride, less than 1km walk from Walkabout Creek
A delicious menu to keep us energised! A sample of what to expect:
All Day:

Selection of herbal & black teas & freshly brewed coffee

Morning Tea:

Freshly baked scones with jam & cream

Lunch:

Gourmet sandwiches, Turkish rolls & lavosh wraps with fresh fruit

Afternoon Tea:

House baked cookies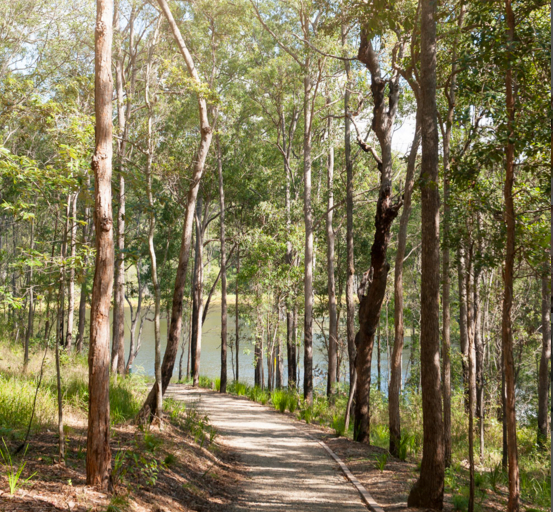 ---
Your ticketing options
OPTION 1. Come for the full-day Seminar, packed with information you can use immediately to start building your writing career
9.30am to 5pm
delicious lunch, morning and afternoon tea included
$165
OPTION 2. Come for the full-day Seminar and stay on for two hours of networking with other authors over nibbles. (Cash bar available.)
9.30am to 7pm
delicious lunch, morning and afternoon tea included
tasty finger food included during two hours of post-seminar networking with other writers
$185
Limited places available. Don't risk disappointment, BOOK NOW!
Please note: This course will not teach you HOW to write a novel or non-fiction book. This course will teach you about the potential business models around writing – through books, blogging, content marketing and other forms of writing. You can still do the course if you don't have a book/blog yet, but it will be focused on the business and entrepreneurial side of writing.
REFUND POLICY: Full refunds are available up to Friday, 10 February 2017. 50% refund available from Saturday 11 February to Friday 24 February 2017.