HOW TO MAKE $500 and more In a Week without borrowing, stealing or selling your soul. Jumpstart your income stream and your bank account with Best selling author THE VISION BOARD Joyce Schwarz ONLY $50 for class PLUS free 50 page ebook!

Wednesday, June 29, 2011 from 4:00 PM to 7:00 PM (PDT)
Event Details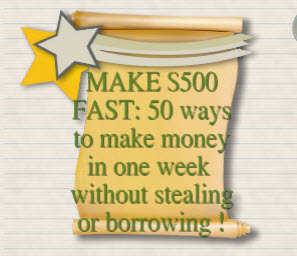 Yes, you can make $500 in one week, Joyce will show you 50 proven ways to make $ fast without borrowing, stealing or swelling your SOUL! 
What would you do with FIVE $100 bills? Find out how to make $500 in a week in this new class from Joyce Schwarz, email her at: thevisionboard@aol.com if you want to give her your credit card for the $50 fee directly -- that's only $1.00 per proven method of making $500. What a bargain!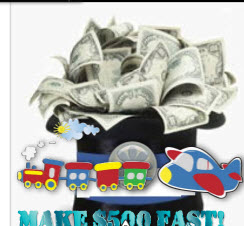 What you'll learn and discover in this new class -- never before revealed online: 
*How to start using ebay in 10 minutes to sell what's in your closet -- Joyce is a POWERSELLER ebay seller and she has made up to $5K in one month selling just hours a week REALLY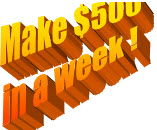 ***WHY ONLINE AFFILIATE MARKETING TAKES TOO LONG TO MAKE MONEY AND even when you do it's not $500 per week for 98 percent of the people. How to make $ just by going to church (YES) or attending a MEET-UP group or other LIVE EVENT! 
YY

YES, tht is a $500 bill they don't make them anymore but YOU CAN MAKE $500 in one week with the 50 ways that Joyce Schwarz will reveal for the very first time in this TWO HOUR INTENSIVE CLASS and Followup to share your success.PLUS YOU GET A 50 page ebook with more than 50 resources and how to do it step by step from Joyce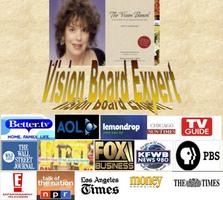 MANY of you know Joyce as the VIsion Board Expert and bestselling author of THE VISION BOARD but did you know that she also wrote another bestseller called SUCCESSFUL RECAREERING which has been featured in the WALL STREET JOURNAL on PBS and on hundreds of TV and radio stations -- she can help you change careers and start your own business and make your own products --but first you need some cash to pay for food and gas -- that's why you'll want to enroll in THIS CLASS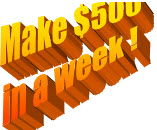 What else you will learn in this class: where to conduct a live class using your expertise and make up to $500 in one afternoon or evening even if you don't have a space at YOUR home or office to do it in!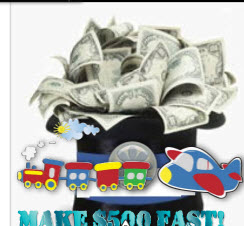 HOW TO GET PAID TO NETWORK! really -- you can get paid by other people to network for them -- this is a BIG secret and Joyce will show you how you can do it starting tonight (the night of the class) and what to charge and how to collect in ADVANCE of your event. How to prove to your clients that you really did get business for them!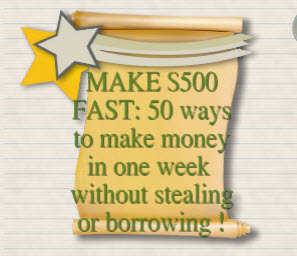 HOW TO USE LINKED IN TO GET CASH FAST! Don't wait for someone to hire you by sending in your resume -- you can use the JOBS section to cash in TODAY -- Joyce will explain how she did it and made $6,000 in one day! 
HOW TO SORT OUT WHAT's REAL ON CRAIG'S LIST AND WHAT's PHONY OR A SCAM! 
WHAT TO DO IF YOU DON't EVEN HAVE GAS MONEY FOR YOUR CAR -- how to get it in just a few hours! REALLY!

How to get work from people in your own apartment building or in your own neighborhood without having to mow lawns! 
    how to make $ on amazon beyond just selling books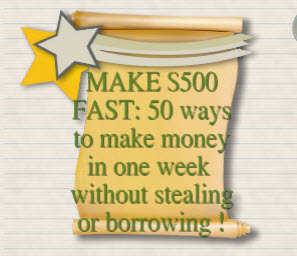 How to create your first signature product in less than 24 hours and starting selling it online ! CD, ebook, or? 
     how to get paid by credit cards even if you don't have a bank account (REALLY)
 and more...
     PLUS you get a 50 page ebook that walks you through step by step how to make money 50 ways!
     PLUS you get a free followup coaching session with Joyce to share your success and ask any other questions you have about making $ up to $500 and more in one week. 
    Remember these are proven ways of making money without borrowing, without stealing and without selling your soul ! 
YOU MUST PROMISE TO KEEP THESE SECRETS secret -- you can't write about them-- you can't share them with anyone -- even your spouse or kids -- but you can and should use them every week of your life to create additional income streams -- $500 week x 52 = $26,000 x 10 = $260,000 that's a quarter of a million you can make in just hours a week using these techniques every day, every week, every month! YOWZA! 

When & Where

via teleconference sign up and get #




Wednesday, June 29, 2011 from 4:00 PM to 7:00 PM (PDT)
Add to my calendar
Organizer
Joyce Schwarz, Best-selling Author, THE VISION BOARD book as seen on E Entertainment TV and on BEYOND THE SECRET DVD. Jack Canfield says, "This book will change your life" www.visionboard.info
THE VISION BOARD INSTITUTE founded by Joyce Schwarz offers the following services:
*Creation of Giant Vision Boards for Charity Benefits & Corporate events (call for details and price list)
*Accreditation as a Certified Vision Board Coach joyceschwarz@gmail.com
*Vision Board creation classes and workshops for corporations, churches, nonprofits and community groups and private parties & events, joyceschwarz@gmail.com