Grow your self-confidence and look years younger in no time! Let me show you my face yoga 4 step formula!
About this Event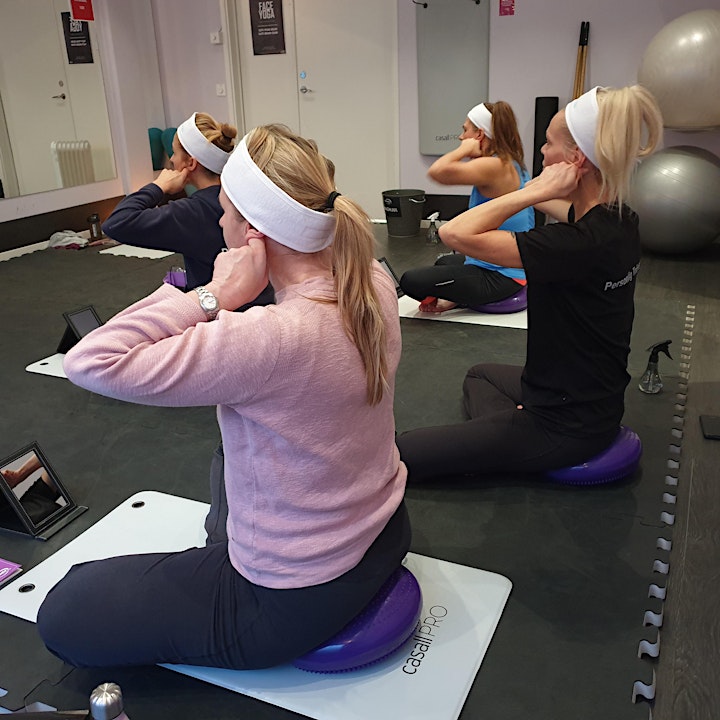 Has "lifting my eyelids" or even "getting rid of forehead wrinkles" been on your wish list for a while now?
And somehow it just seems impossible to achieve without surgery or Botox?
THE TONE OF YOUR FACIAL MUSCLES IS ESSENTIAL TO MAINTAIN A FIRM AND YOUNGER OVERALL APPEAREANCE
I'm sure you don't want to put it off any longer - That's why we are doing this live masterclass!
We will show you how to kick things into gear… no matter WHAT roadblocks are stopping you now!
I WANT YOU TO ASK YOURSELF A POWERFUL QUESTION…
What would you do in about 30 days from now if you woke up, looked in the mirror and saw a younger version of yourself…
… and started getting compliments from strangers, family and friends?
Would you… be happier?
… SMILE more? FEEL more confident?
WE WANT THIS FOR YOU!
● How you can tone your face and neck with the face yoga method
● How you don't need botox to rejuvenate
● How to take years off your face by just committing 20 minutes a day
If you are willing to find out more about the best natural anti-aging technique, then register for free webinar below.
Presenter Bio:
I started my Face Yoga journey two years ago, the benefits were almost immediate. I began smiling more and dedicating time to my wellbeing, while seeing actual results on my face and in my body and mind. I now passionately teach other women, and men, this life-changing discipline. Don't just take my word for reputable studies have proven the efficiency and efficacy of Face Yoga.
To earn a living, I also work as a Product Manager. In addition, I am a proud mom of a son who has left home to attend University. I now find myself with an empty nest.
Well not that empty, I've got my hands full with two massive and demanding cats (I'm literally at their service!) as well as a loving companion. It all sounds sweet and sugary, right? Well, almost…
Two years ago, I started suffering severe panic attacks, depression and agoraphobia (felt like I couldn't leave the health institute where I was recovering). I'm sharing this vulnerable part of myself to let you know just how much FACE YOGA has helped me in my healing journey. I'm still recovering—but so much better than I was before. I am followed by specialists, who manage my medication. We all need a little help sometimes; don't we? It's just not easy admitting it and asking for it.
The good news is that I am back to work, enjoy being around friends and colleagues as well as fellow believers in Face Yoga.
It made me realize I am worthy of self-love and self-care. Now, thanks to Face Yoga, I love to share with others the best version of myself—not only physically, but also mentally.
I now have a true Mind, Body and Soul connection, in other words: YOGA
I love taking care of myself and giving helpful advice to other men and women. I love beauty around me. I'm not shallow only talking about physical beauty; although there's absolutely nothing wrong with valuing physical beauty. Our body is our temple and we should show some gratitude for all it does for us. Our faces allow us to express emotions. All of the senses are, for most of us, right there, on our faces. Face Yoga allows me to show my appreciation for this part of my body in particular, but not exclusively.
I have a daily self-care routine that I will gladly share with you, if you are interested.
I can't wait to hear from you and share everything I learned during my Face Yoga Method, Teacher Certification Course.
I'M POSITIVE I CAN HELP YOU REJUVENATE AND BLOOM AGAIN.
You, and people around you, will certainly notice the difference! No doubt.
Testimonial:
Elvira: "After every lesson I realized how rewarding taking care of our face can be. With the natural kindness that characterizes you, you taught me practices which I am now trying to include in my daily routines.
Everyone should meet a special person like you. Thank you Jasmine."
Paula Alvarado: "I feel my cheeks more toned thanks to you. I love how you teach"
Nagisa Arima: "I have been doing yoga and I am always in a good shape but I totally ignored my face. I know how yoga practice changed my body so I had no doubt about the benefits of the Face Yoga Exercises. However, the results I got from the Face Yoga exercises are amazing! They are more than I had expected. I saw so many changes in such a short time!!!! And the results last longer than I had expected.
People noticed the changes on my face right away. Many have commented on my face that my face looks much slimmer.
I am skinny but face was not. My skin complexion got so much better. My smile became so natural. And even at work, I feel so comfortable and confident with my smile and I got some compliments on that too.
I cannot tell how happy I am to find the Face Yoga program. I cannot help myself but move my face muscle whenever I have a chance.
I am not afraid of getting older, and in fact, I am so looking forward to see my changes as I age."
Exclusive live webinar with only 100 seats available - register your spot now!