Description
Want to learn how to improve your networking skills? Join us on May 23rd as Aakash Patel provides best practices for positioning yourself and how to best leverage your business connections.
About the Speaker: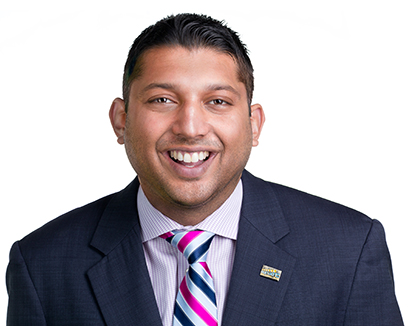 Entrepreneur Aakash Patel founded Elevate, Inc., a Florida-based strategic business consulting firm providing public relations, community relations, targeted networking and social media, in 2012, and he has become reputed for making significant connections and achieving client results. Elevate, Inc. has served over 150 companies to date. A Florida State University graduate, master networker and community leader, prior to Elevate, Inc.'s launch, Patel was an Editorial Assistant at the Tampa Bay Times Tallahassee Bureau, the Public Relations Coordinator for the Westin Tampa Bay hotel and Aqua restaurant and was the founding Business Development Director for Chamber.com.
With robust experiences, Aakash has maintained his focus on leadership, community, military, life-long learning, and connecting. Current leadership roles include: The Early Learning Coalition of Hillsborough County, The University of Tampa, Seminole Torchbearers, Centre Club Tampa Board of Governors, Seacoast Bank, Gasparilla Film, Tampa Economic Development Corporation, TiE Tampa Bay, Tampa Bay Rays 100, the Leaders' Friday Luncheon group.

Previously, Aakash dedicated time and energy in formal positions for the following: Indo-US Chamber of Commerce, Greater Tampa Chamber of Commerce, 6th Air Mobility Wing Director of Staff, 2014 Indian International Film Academy (IIFA) Awards, and College Football Championship Host Committee. Patel ran a community-focused, positive, well-funded race for the Hillsborough County Commissioner District 7 seat in 2018.
Additionally, Aakash completed the National Security Forum at the prestigious Air Force War College, Greater Tampa Chamber of Commerce's Leadership Tampa, FBI Citizen's Academy, Tampa Police Citizen's Academy, Mayor Bob Buckhorn's Neighborhood University, Tampa Bay Public Leadership Institute, James Madison Institute (JMI) Regional Fellows Program, Society of International Business Fellows (SIBF) Leadership Academy, Leadership Tampa Bay, Tampa Connection, College Leadership Florida, Homeland Security Investigation (HSI) Citizen's Academy , and American Enterprise Institute (AEI) Leadership Network.
USF is an Equal Opportunity/ Equal Access/ Affirmative Action Institution. Please notify USF CONNECT, 3802 Spectrum Blvd., Suite 100, Tampa, FL, 33612, call 813-974-1082, or email Alissa Costabile acostabile@usf.edu, a minimum of five (5) working days in advance, if an accommodation for a disability is required.

Disclaimer: The University of South Florida and USF Research Foundation, Inc. are committed to the free exchange of ideas, reasoned debate and intellectual dialogue. Speakers and scholars with a diversity of opinions, perspectives and professional experiences are invited to the campus to provide the community with important or differing points of view, some of which may be deemed controversial. The views, opinions and conclusions of those invited to speak on the campus do not necessarily reflect the views of the university administration or any other segment of the university community. Nor are those invited to speak on campus necessarily authorized agents or representatives of the University or Research Foundation. The use of University or Research Foundation facilities for an event or presentation does not constitute an endorsement by the University or Research Foundation of the views, opinions and conclusions of those invited to speak.