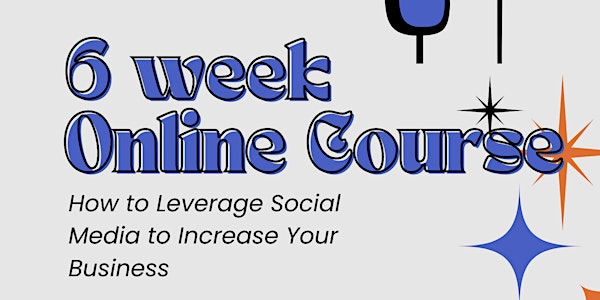 How to Leverage Social Media to Increase Your Business
Hello Good Human! This is a 6 week, once a week class, course to help you grow your business by leveraging social media! Come Join In!(:
About this event
About The Course:
In this 6 week course you will be taught start to finish on how to build a business social media presence. You will learn how to create your own content calendars, learn who your audience is and how to reach them, about in-app social media features, video editing, how to use canva, and much much more!
About The Teacher:
Hi, my name is Brynley Weldon. I have been working with realtors and loan officers for the last two years helping them grow their businesses through social media. I am currently in the process of getting my real estate license myself and have loved helping people meet their goals! I work at Leading Apex Media for Brian Offner, who is a business development manager at Annie Mac Home Mortgage on the Community Mortgage Team. Jason Leibowitz who is head of the team believes and instills in helping their partners grow to the highest level in all areas of business, health, and family. I have taken this knowledge from my experiences working for and with them for the last two years and my social media marketing skillsets and created this course for you!