Actions and Detail Panel
How to Leverage Facebook for Business: Beyond the Basics
Wed, December 2, 2015, 6:00 PM – 8:00 PM CST
Description
Your company's Facebook page is created and you're updating it constantly, but now it's time to leverage Facebook for your business even further. This class is for you if you're already using Facebook for business and you are ready to find out how Facebook can help your business grown even more.
What you'll learn?
Facebook Terms: Beyond just likes, we'll discuss Facebook's algorithm, engagement and tagging.
Facebook Insights and Analytics: How to review your metrics and understand what they mean.
Facebook Posting: What are the best types of content you should be posting?
Facebook Advertising 101: How to cost-effectively use Facebook Advertising to reach your business goals.
Presented by: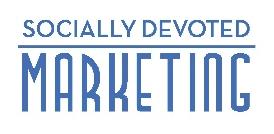 Date and Time
Location
Collin College Courtyard Campus
4800 Preston Park Boulevard
Room 122
Plano, TX 75093