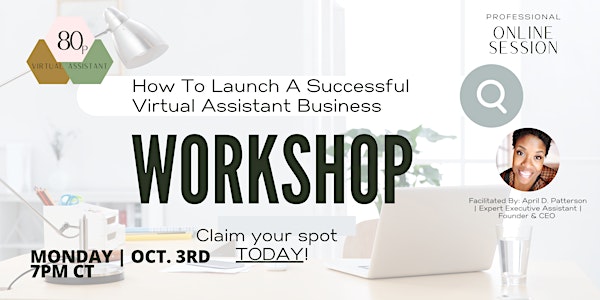 How To Launch A Successful Virtual Assistant Business
If you're highly organized, love to support others and want to work remotely, you may consider starting a business as a virtual assistant.
About this event
Launching a virtual assistant business can be a perfect solution for many entrepreneurs and small businesses: You have the freedom to work from wherever you like and the businesses you work with get the help they need, when they need it.
Whether you're considering how to start a virtual assistant business or are looking to learn more about this flexible career path, this information session will break down everything you need to know before you decide to take the leap!
General Administrative Professionals
Website Developers
Marketing Gurus
Social Media Content Creators
Graphic Designers