Event Information
Location
PwC - PricewaterhouseCoopers
300 Madison Avenue
New York, NY 10017
Description
AT OUT PROFESSIONALS, DIAN KILLIAN OUTLINES PRACTICAL WORKPLACE STRATEGIES FOR KEEPING YOUR COOL UNDER STRESS.
On Tuesday, July 10, Out Professionals presents "How to Cool Down in a Hot Situation: Four Steps Towards Clarity, Relief and Connection," an interactive workshop with coach, trainer and consultant Dian Killian, PhD.
Do you ever get so irritated that you just give up or shut down? Or respond in a way that is less than effective? In this interactive program, you learn how to manage yourself in trying situations. Discover how to get quickly to the core of what matters for you and others. And create better outcomes for everyone involved. Past participants have called Killian's program "profound" and "…very useful for my relationships in the workplace." It offers "tremendous insight ... and tools for separating out the many different things going on when two people try to communicate." This Out Professionals workshop is designed to help you transform any situation into one marked by greater insight, connection and trust. The result? Your awareness increases and your options widen.
Dian Killian helps you discover how to:
Identify on a core level what's bothering you, so you can be more proactive in meeting your needs
Better self-manage your reactions, so you can be more skillful in your response
Discover what is driving the situation for the other party, so you can more easily find win-win solutions
Gain insight into how demands (shoulds, oughts, have-tos) play into unhelpful reactions, such as anger
Harness the distinction of Cause versus Stimulus, to master any situation and proceed proactively to next steps
Who will this program interest? Anyone wanting greater choice, self-mastery and awareness in responding to challenging people and situations. Once you have achieved this, you can more effectively meet your own needs.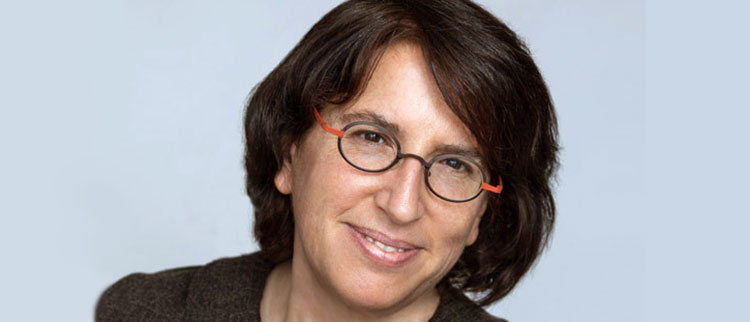 Dian Killian, PhD is a certified professional Life Coach specializing in communication, team work and collaboration. The co-author of two books, "Connecting Across Differences: How to Find Common Ground with Anyone, Anywhere, Anytime" and "Urban Empathy: True Life Adventures of Compassion on the Streets of New York," she is also a certified trainer with the international Center for Nonviolent Communication. Dian appears regularly at the 92nd Street Y and the Omega Institute, and works in-house with organizations ranging from start-ups to Fortune 100 companies.
Illustration: Gérard DuBois
---

WHAT'S UP
On Tuesday, July 10, from 7 to 8:30 p.m., an interactive workshop, "How to Cool Down in a Hot Situation," featuring coach, trainer and consultant Dian Killian, PhD.
WHERE
PwC — PricewaterhouseCoopers LLP, 300 Madison Avenue at 42nd Street, Room C1305. Subway: 4/5/6/7 or S to Grand Central Terminal.
ADMISSION
Nonmember, $30. Dues-paying Out Professionals Member, just $20. Sorry, no refunds or exchanges. OP Business Member, free with advance registration. Space limited. To guarantee seating, it's best to register in advance. Pocket a copy of your online receipt; thanks! Pre-registration ends at noon on July 10. Walk-ins welcome, space permitting; cash only at the door.
OUT PROFESSIONALS REWARDS YOU
WHEN YOU JOIN OR RENEW
As a registered nonprofit, Out Professionals relies on the continuing support of our Individual and Business Members. Enjoy a 12-month Individual OP Membership PLUS admission tonight for just $75. Or enjoy the enhanced benefits of Business Membership ($125), and by registering in advance, attend tonight's workshop and other selected OP seminars and workshops, free! All sales final. Membership entitles you to free entry at every month's OP.LOUNGE and free or discounted admission at other OP events. Thanks in advance for joining or renewing!
Date and time
Location
PwC - PricewaterhouseCoopers
300 Madison Avenue
New York, NY 10017