Description
Rituals and routines are what help us build stronger connections to the self, to the body, to our community, and to the earth.
Setting big goals is important, but the everyday practices we cultivate are what allow us to stay connected with life on a regular basis. They provide grounding, bringing us back to ourselves and to what's really important, no matter what else is going on around us. We believe rituals open the door for creativity, persistence, pleasure, mindfulness, community, and joy.
In this quick-moving and interactive workshop, our aim is to help you cultivate an everyday sense of fulfillment by exploring how to create, practice, and stick to routines and rituals.
Snacks, coffee, and inspiration provided!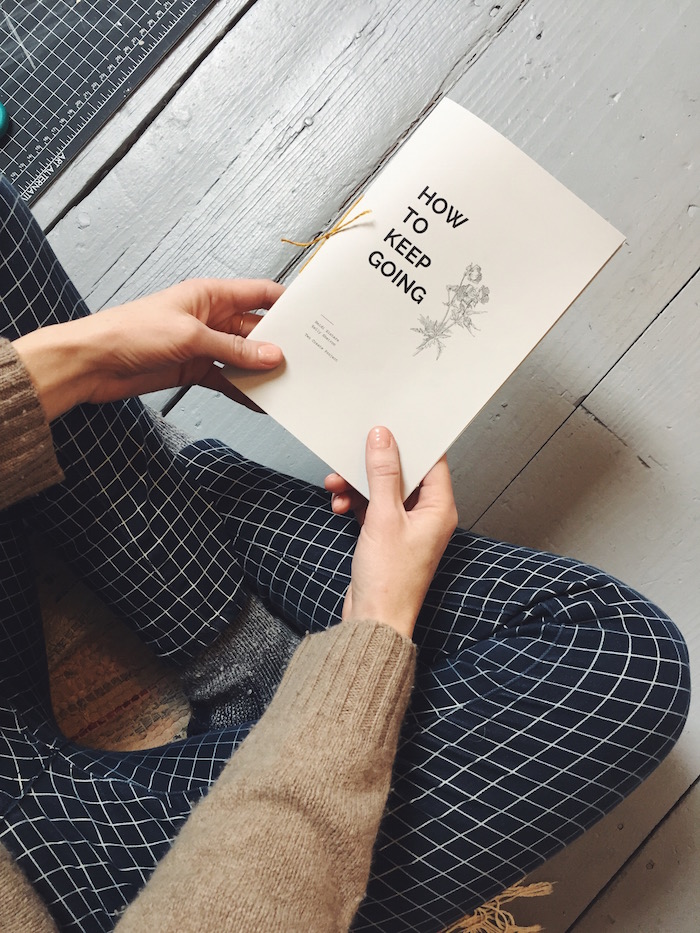 ---
IS THIS WORKSHOP FOR ME?
This workshop is for anyone who wants to re-ignite their creative work: for those who feel scattered or ungrounded, who have projects they wish they were working on, who would like to feel more intentional about how they use their time, and/or who want to deepen connections in their life.
---
WHAT WILL I WALK AWAY WITH?
In the workshop, together we'll explore ideas for your own rituals, using movement, writing, conversation, and art. We provide writing prompts, an activity worksheet, and collage materials. You'll walk away with your own artwork, a solid plan for implementing 3 new rituals, and Two Create's handmade booklet of resources and inspiration.
---
WHAT ARE PEOPLE SAYING?
Here's what attendees of our last workshop had to say:
"The vibe was fantastic. I wished it was longer!"
"The little booklet was adorable and SO nice to bring home to continue the practice."
"As a very business minded person I like practical tools and I loved the worksheet."
"The intention and energy that was cultivated and brought together was the most unexpected gift."
Join us!!
How can I contact the organizer with any questions?
If you are unable to contribute the full fee for this workshop but would like to attend, please contact us. Or if you have any other questions, feel free to reach us at hi@twocreateproject.com