How to invest in the stock market for the first time and make money
Event Information
Refund Policy
Contact the organizer to request a refund.
Eventbrite's fee is nonrefundable.
About this Event
"Rule No. 1: Never lose money. Rule No. 2: Never forget rule No.1" – Warren Buffett
Have you always wanted to invest on the stock market but don't know how to get started? This workshop is for complete beginners who want to understand what the stock market market is, how to identify risks, how to pick stocks and most importantly how to invest. In this workshop you will learn:
what is the stock market?
how do you identify which stocks to buy?
how do you identify risks associated with the stock market?
demonstrate how to invest on the stock market.
how to make sustainable profit and income from stock market with minimum amount of risk
There is pre-work that must be completed so that you can be ready to also invest on the stock market.
Guest Speaker: Aloysius Yongbi Fontama
Aloysius Yongbi Fontama is an Investor, Private Tutor, Mentor and Founder of A&F Capital Advisors [Financial Education firm] and A & F Tutors. A&F Tutors is an education consulting firm aimed at adding value to people through 1-2-1 private tutoring, mentoring and coaching. It also uses education as a tool for social and economic mobility, especially those from low-socioeconomic background. A & F Capital Advisors is used as a tool to help people, especially those from low socio-economic background with the knowledge, tools and skills required to acquire financial security and freedom.
Academic and Career Profile: After graduating from Cass Business School, City, University of London with a highly prestigious Quantitative Finance and Financial Engineering course, - MSc in Mathematical Trading and Finance, Mr Fontama spent a few years in various analyst roles as an Investment, Special Projects and Trading Floor Technical Analyst in Private Equity and Investment banking sectors. Through his experiences in Investment Banking, which included teaching and training other staffs, Mr Fontama discovered his twin passion to make a positive transformation in people's lives and sharing knowledge to empower people. This explains why he wrote this book i.e. to empower people with the knowledge and skills required to help them in their journey to financial security and freedom.
Currently, Mr Fontama is studying towards a PhD in Personal Finance Education. He also a Master's degree in Education, BSc (Hons) in Chemistry and Chemical Processing Engineering, including Microsoft Certified Professional and Microsoft Systems Engineering Certifications [MCSE].
For more information on private tutoring, mentoring, financial education, apprenticeship and career mentoring services, please visit our website www.aandftutors.com or contact us at admin@aandftutors.com.
Workshop Requirement:
Please note that you must buy a copy of HOW TO INVEST IN THE STOCK MARKET FOR THE FIRST TIME AND MAKE MONEY: A STEP-BY-STEP GUIDE which the speaker will be teaching from. Please buy your copy here.
For further details please contact us at info@christianmillionairebookclub.com or +44(0)7432472193 or +44(0)7984616693 or visit www.christianmillionairebookclub.com
Millionaire Club Membership
The Christian Millionaire Bookclub is a membership organisation. Events are free for our members who pay by monthly instalment via Gocardless. If you would like to become a member to take advantage of the discount, please visit our website and sign up to the Christian Millionaire Club Membership or contact us for any further information: www.christianmillionairebookclub.com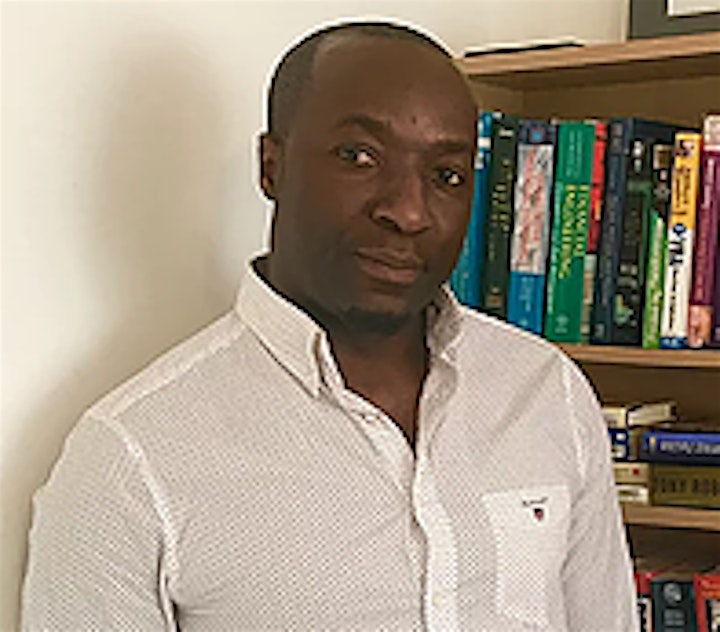 Date and Time
Refund Policy
Contact the organizer to request a refund.
Eventbrite's fee is nonrefundable.