Description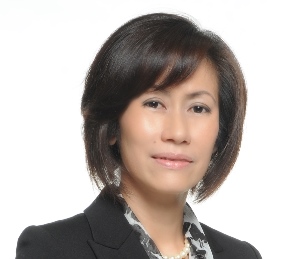 Elizabeth Siew

TOPIC: SMART LEGAL TIPS FOR INVESTMENT PURCHASE
Understand why legal considerations ought to be the pre-requisite of every property purchase or investment.

Learn how to MAXIMISE your property investment returns and MINIMISE investment risk from the legal perspective.
Ms. Elizabeth Siew Wai Kit, is a Partner of the firm, Messrs Iqbal Hakim, Sia & Voo. She is currently managing the Puchong's practice of the firm. Ms. Siew obtained her first degree in Business Administration. She then proceeded to read law at the University of London and successfully obtained her Certificate in Legal Practice in 1996.
Ms. Siew worked with both local and foreign developers, advising and drafting documents in relation to structuring of land acquisition and joint venture, pre-development legal documentation, legal aspects of property development, setting up structures in respect of gated communities and agreements relating to the sale and purchase of commercial and/or industrial lands.
She is also the best selling author of 'Smart Property Investors Know The Law'.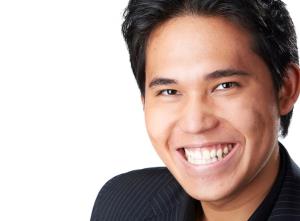 Ishmael Ho

TOPIC: POPULATION MOVEMENT - THE KEY FACTOR FOR ISKANDAR MALAYSIA
Understand key population movement in Iskandar Malaysia (IM) to POSITION YOURSELF in the

path of urban growth

.

Find out about the present & future infrastructure developments in IM, and how to use this to guide your investment decisions.



Ishmael Ho attained his LLB from the UK. Backed by his legal background, he entered the property industry from the legal angle. His widening involvement in the property industry includes joining Cushman & Wakefield Malaysia, as well as being part of the research house in Sunrise Berhad before joining Ho Chin Soon Research where he currently serves as director.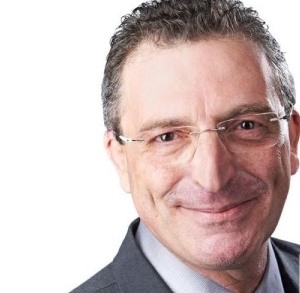 Dr. Daniele Gambero


TOPIC: HOW TO HAVE A SUSTAINABLE INVESTMENT STRATEGY IN ISKANDAR MALAYSIA
Are the current hotspots in IM the only area

worthwhile to invest in? Learn how to invest in an area BEFORE it becomes a current hotspot and not AFTER.

Strategically Sustainable Location: the NEW property mantra for investors.

Dr. Daniele Gambero, expatriate to Malaysia from Italy since 2000, is the CEO and co-founder of strategic marketing consultancy firm REI Group of Companies. Dr. Daniel Gambero has provided strategic marketing consultancies, investment studies, researches, property market reports and business valuation all around the world.
Since 2009 he has become a habitual contributor, with his articles and interviews, to few local newspapers and property related magazines such as Property Hunter, Real Estate Malaysia, iProperty.com Magazine, PropertyTimes.com, Focus, Nanyang, China Press, NST, Malay Mail and Malaysian Reserve.
SNEAK PREVIEW OF EXCLUSIVE INVESTMENT OPPORTUNITY
To be presented at the end of the seminar...
In Support Of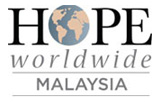 HOPE Worldwide is an international, non-profit, non-religious organization established throughout the world. It has grown from 3 programs in 1991 to over 150 programs, spanning 6 continents and 100 nations with focus on 5 areas worldwide namely: Children, Education, Health, Senior Citizens, Employment and Volunteerism.
One of our very first program in Malaysia...
Sentul Clinic of HOPE
Rising health care costs is one of the most pressing concern for the hardcore poor. The Sentul Clinic of HOPE was established in 2000 to address this. Officiated by the former Health Minister of Malaysia YB Dato' Chua Jui Meng, the clinic is currently operated by a group of dedicated medical professionals.

We now have over 9,000 registered patients, and have successfully provided free consultation & medication to our patients in a course of over 40,000 patient visits.
For more information please visit: HOPE Worldwide Malaysia

Sponsored By