How To Integrate HubSpot with an Artificial Intelligence Robot For An Event
Description
Behind the scene look at using HubSpot and Artificial Intelligence Robot
Artificial intelligence and machine learning are among the most significant technological developments in recent history. Few fields promise to "disrupt" (to borrow a favoured term) life as we know it quite like machine learning, but many of the applications of machine learning technology go unseen.
Fortunately the HubSpot User Group Brisbane has been able to work with organisers to provide this behind the sense meetup on how HubSpot was used with artificial intelligence robot at the Commonwealth Games. This event is on the Gold Coast and due to the location tickets are limited.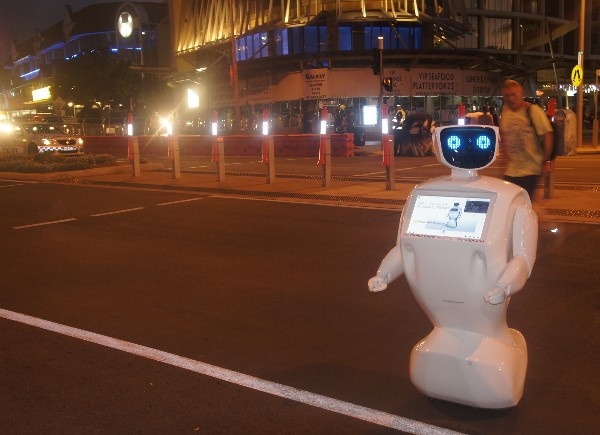 This meetup will walk you through how to use marketing automation to generate leads and the reactions from the public engagement and integrating with Promo Robot. Plus behind the sense of programming and integration of the AI robots.
The Promo Robot features include
Face recognition and ability to recall interactions with past customers
Able to automatic approach people within a defined area
Voice recognition and ability to speak 7 different languages
Using artificial intelligence it is able to answers questions and supporting conversation
Touchscreen, printer, WIFI and internet access etc
And a lot more
At this HUG meetup you will learn
How the machine learning is being to used to control robots

Case study how people have interacted with the robot at Commonwealth Games

Ask questions and join the discussion what Artificial Intelligence Robots and HubSpot would be like in the future.

And more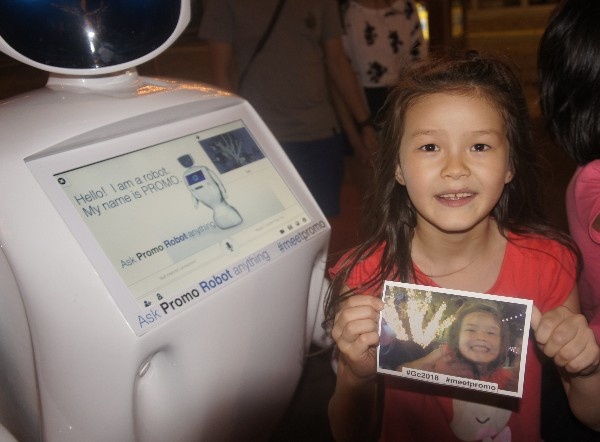 Come and enjoy mouthwatering gourmet pizza and drinks while networking with marketing professionals and entrepreneurs at the Co Spaces, 45 Nerang Street, Southport, near the G-Link station.
Don't Miss Out RSVP Now
Who is this event for?
Sales and marketing professionals, entrepreneurs, and business owners interested in learning more about HubSpot and artificial intelligence robots.

We are grateful to our sponsors, HubSpot, who are providing the food for the night and your first drink for free. Plus there will be a lucky door prize, so remember to bring along plenty of business cards.
The event location is
Co Spaces
45 Nerang Street
Southport Qld 4215

Agenda
6:00pm - Networking - Interact with AI robot and food & drink provided by our sponsor
6:30pm - How To Integrate HubSpot with Artificial Intelligence Robot For An Event
7:15pm - Q&A
7:45pm - Stay and continue networking and chat more about inbound marketing :)
FAQs

What are my parking options?
There's plenty of free street parking around the event and it's is after the commonwealth games so things should back to normal.
What can/can't I bring to the event?
Bring business cards for networking. Networking plays a big role in HUG meetups, and you don't want to be that inbound marketer who forgets their business cards. Get them ready!
Bring an open mind for learning and sharing. Sitting in the back of the room with your mouth shut the entire meetup is not helpful for anyone. Do yourself a favour and participate. We promise you won't regret it!
How can I contact the organizer?
You can contact Brisbane HUG Leader on 0414 727 880