Description
Come hear Christina Wodtke share insights and advice from her new upcoming book on how to influence without authority.

The complex products and services we create require cross-functional teams that collaborate across multiple disciplines. Yet usually, nobody on the product team reports to anyone else on the product team. To make decisions and drive the team forward requires team members to influence without authority.

It takes an awesome team to create an awesome product. It's time to give teamwork the same attention and craft we give our products. Christina will share lessons and advice from the top Silicon Valley companies that will help you and your teams achieve higher levels of performance.

Join us for dinner, a great talk, and inspiring conversations.
About Christina Wodtke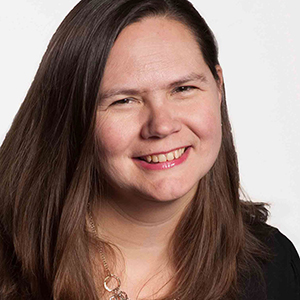 Christina Wodtke trains companies to move from insight to execution as principal of her firm Wodtke Consulting. She also teaches the next generation of entrepreneurs at Stanford University.

Christina has led redesigns and new product offerings for LinkedIn, Myspace, Zynga, Yahoo!, Hot Studio, and eGreetings. She founded two consulting startups, a product startup, and Boxes and Arrows, an online magazine of design; and she co-founded the Information Architecture Institute. She's the author of Radical Focus, an incredibly popular book on how to use OKRs (objectives and key results). She also wrote 101 Theses on Design, Information Architecture: Blueprints for the Web, and Pencil Me In.
You can learn more about Christina on LinkedIn and read her great posts at eleganthack.com
You can view the books she's written on Amazon.
You can find her on Twitter at @cwodtke.
Raffle Prizes
After the talk, we will be giving away copies of Christina's book (hopefully her new book, but it's not quite ready then we will raffle off copies of Radical Focus).
Schedule
6:00 to 6:30: Check-in and networking over dinner
6:30 to 8:00: Christina's talk plus Q&A
8:00 to 8:30: Prize raffle followed by networking
Note: tickets are non-refundable.
About our Sponsors

Our sponsor UserTesting enables companies to put their customers at the center of every business decision by leveraging the power of human insights. Through our platform, product & design, marketing, and UX teams connect with their exact target customer in a matter of hours and uncover actionable insights that drive ROI. Learn more at usertesting.com.

Our sponsor Pendo helps product teams deliver software users love. Pendo captures product usage patterns and user feedback, and lets you communicate in-app to onboard, educate and guide users to value. Learn more at www.pendo.io.

Our sponsor UserVoice combines feedback from multiple sources and teams to give product managers a singular, complete view of customer feedback. Save time, shorten research cycles, and ship the right functionality, faster. Learn more at uservoice.com.


Our sponsor Sam's Club is hiring product managers and designers. Learn more at http://bit.ly/sams-pm-ux.

Our sponsor productboard is the product management system that helps you understand what users need, prioritize what to build, and rally everyone around your roadmap. Learn more at https://www.productboard.com.

Our sponsor Balsamiq is the easiest way to wireframe your product ideas. Learn more at balsamiq.com.

Our sponsor Optimizely is the world's leader in customer experience optimization allowing businesses to dramatically drive up the value of their digital products, commerce and campaigns through its best in class experimentation software platform. Learn more at optimizely.com

A big thank you to Intuit for providing the space for our event!

Our sponsor Coreography provides corporate video and webinar solutions. Learn more at coreography.com.