Description
You've always dreamed of hosting your own retreat or event... and now is your opportunity to learn from the best of the best!
✨
Create Lasting Memories
✨
Build a Sense of Community
✨
Keep Them Coming Back for More!
DON'T MISS OUT: Reserve your seats today!!!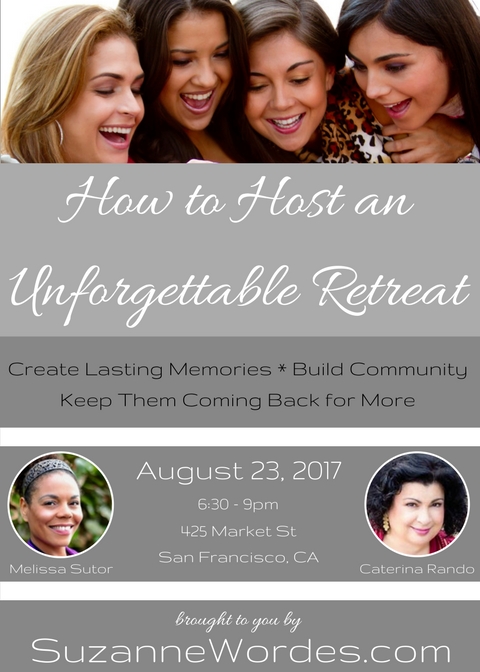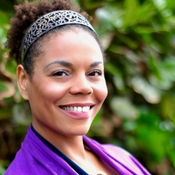 "How to Make Your Retreat Memorable"
Melissa Sutor, MS, MA is a Retreat Leader/Consultant, Mindfulness Teacher, and Diversity/Inclusion Consultant. She has been leading retreats for 7 years and also offers an Advanced Retreat Leader Training that includes the benefit of trainees stepping into an empowered leadership role and teaching a workshop at one of her retreats. The signature "Moving Into The Light Women's Retreat" sells out every year.
Melissa has collaborated and consulted on retreats with Google, Digital Raign at Esalen Institute, Wisdom 2.0 and several others. She is passionate about guiding her clients in creating successful retreats of their dreams!Melissa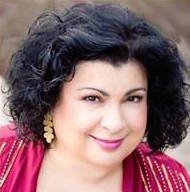 Caterina Rando, MCC
Founder, Thriving Women in Business Community
Publisher, Thriving Women in Business Magazine
"How to Host Workshops, Events, or Retreats to Build Community and Keep Your Clients Coming Back"
Caterina will share a few of the key steps to hosting successful events and retreats for women. You will learn how to generate revenue and build massive influence in your business while cultivating community. You do not have to be an incredible public speaker to get started. Your enthusiasm, confidence and your commitment to make a difference for others is all you need. You will leave this session with a clear plan to get started today.
Caterina serves women on a mission. She is a business mentor extraordinaire, sought-after-speaker and author Learn to Power Think and the ABCs of Public Speaking. She hosts over 80 days of her own, live in-person events for women each year. She conducts everything from her high-level elite mastermind groups, to speaking business trainings programs, to her 2-day summits with 100-plus women and her favorite, the annual Breakthrough Luxury Retreat for Women. Caterina is also the publisher of Thriving Women in Business Magazine and founder of the Thriving Women in Business Giving Circle.

Find out more about Caterina at www.caterinarando.com