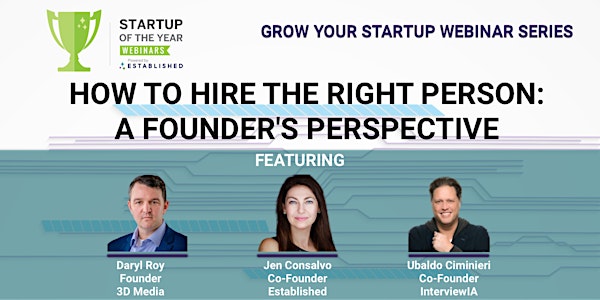 How to Hire the Right Person: A Founder's Perspective
Eager to elevate your hiring game? Join founders from the Startup of the Year Community for a conversation on talent acquisition.
About this event
Ready to elevate your talent acquisition strategy?
Register today, and join us for the final Startup of the Year Webinar covering this important (often forgotten about) topic. On August 23 (12 PM EDT), Established will host a panel discussion with startup founders, who will share tips and insight to attracting top talent for your company.
Hiring is a critical step in growing any business, and it is important that Founders understand all aspects of the hiring process.
For example, when reviewing candidates, it is not all about hiring the person with the most qualifications for the job, instead, it is about hiring the best person who will fit within your company culture and can do the job most effectively and efficiently.
What to expect:
Gain insight from founders eager to share their hiring practices
Engage with fellow entrepreneurs on the company expansion journey
Get your questions answered
Don't miss out! Register today.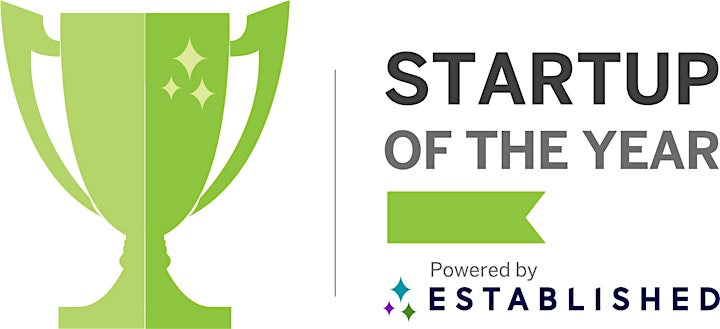 Have you heard about our Startup of the Year® Community?
Our members are founders and teams from a diversity of backgrounds, cultures, and experiences that come together to thrive, elevate, and grow their businesses.
Home to the Startup of the Year program, our community provides curated opportunities for you to connect with mentors, investors, support organizations, and one another. We are a network and a resource, and as part of our activities, we host an annual awards competition
No deadlines or costs to join! Learn more, and sign-up here.