Description
Sold Out! Interested Attendees: Please get on the waitlist or send me you contact information through my contact page: http://phoenixsoleil.com/ , because of the demand for this work we plan to do another one in August or September.
Overview:
Over the last several months, the national and international spotlights have repeatedly focused on escalating racial tensions and divisions that challenge the fabric of civil society. Vicious forms of Islamophobia, police killings of Black people, retaliation against police officers, polarized immigration debates, the resurgence of White nativism, shifting ideas about Asian Americanness, #OscarsSoWhite and more are the constant backdrop against which we live our lives. Sometimes they have a direct impact on our business lives. However, for many -- possibly most -- of us, the impacts are indirect, affecting us in subtle and not-so-subtle ways as we are increasingly required to navigate new racial complexities -- often with limited precedents, models and skills.
This event is for anyone who works for a business, nonprofit, social enterprise, B Corp or social venture who would like an introduction to, or a refresher on, connecting, caring, and effective conversations about racial justice issues. Many of these tools will be equally applicable inside and outside the workplace. For example, how do we embody our values and ideals in conversation where we advocate for justice or speak with people across challenging differences? How do we interact authentically with others knowing that unconscious biases affect how we perceive the world?
We will be drawing on the practice of Nonviolent Communication (NVC). NVC can be described in many ways including as a process for speaking and listening that help engender connection leading to effective communication and more effective outcomes for all parties in dialogue. We see NVC as an incredibly helpful practice and skillset (and maybe worldview) .
Limited Scholarships Available, dont hesitate to ask...
This training will cover topics like:
Foundational racial awareness vocabulary and concepts

Nonviolent communication principles

Practical techniques and role-plays
After completing the training, participants will:
Build a clear understanding of key concepts such as racial equity and structural racism

Learn to talk about race constructively within their enterprise and with their stakeholders

Learn about tools and practices for counteracting racial bias in their enterprise
The goal will be to share insights, best practices and other resources on this topic, so that we all have access to our collective wisdom on this topic.
Instructor: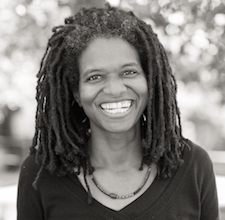 Phoenix Soleil is a Trainer with LIFT Economy and has a passion for developing people, teams, and organizations. She has led trainings in communication, racial justice, personal development, theater improvisation, and play for individuals, groups, and organizations such as Google, Kellogg Foundation, UC Berkeley, Mind Body Awareness Project, and Search Inside Yourself Leadership Institute. As a teacher and committed practitioner of the Insight Meditation Tradition, she completed Spirit Rock's Community Dharma Leader Program, and is currently a Community Teacher at East Bay Meditation Center. Phoenix is also an Affiliate Trainer for Race Forward: The Center for Racial Justice Innovation, where she offers organizational development trainings focused on increasing inclusion and diversity in the workplace. Check out her website for upcoming public classes and more info on her private coaching: http://phoenixsoleil.com/ .
Assistant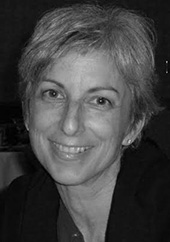 Susan Strasburger , PhD, has a private counseling practice with individuals and couples in Emeryville, and offers coaching, facilitation and mediation to leaders and teams, nationwide. Since the 1990's, Susan has collaborated with leaders of color to "walk the talk" of leveraging diversity through organizational workshops and grassroots community programs. She is also a collaborative trainer at BayNVC, and like Phoenix, has a background in improvisation and somatic practices, which bring integrative depth to each session and workshop she participates in. www.susanstrasburger.com
FAQs
What are my transportation/parking options for getting to and from the event?
There are usually very limited street parking spaces available in downtown Oakland. You may also use nearby paid parking lots. If it is possible to use public transportation please do so. The Impact hub is located within a short walking distance of the 19th St. BART and many AC transit bus lines.
How do I inquire about a full or partial scholarship for this event?
For inquiries about a scholarship for this workshop please email Phoenix@lifteconomy.com
What's the refund policy?
If this event is cancelled for any reason, you will get a full refund.
Is my registration fee or ticket transferrable?
Yes your registration fee our ticket is transferrable. Please email Phoenix@lifteconomy.com to let us know who will be attending the workshop in your place.
How can I contact the organizer with any questions?
For any questions about the event please email Phoenix@lifteconomy.com.
**Disclaimer: By participating in the event you are granting permission for your image and likeness to be filmed, photographed, edited, copied, exhibited, published or distributed by LIFT Economy. If you do not wish to be photographed and/or filmed, please inform LIFT Economy staff onsite or prior to the day of training and we will accommodate your wishes..