Crack the human code to connect in a more genuine, effective way.
About this event
Join Zephyr and Alec Lai for a workshop on How to "Hack" People. We're here to understand, influence, and "figure out" others. Perhaps you're negotiating a major business deal and need to be one step ahead of your competitor. Maybe you're in a new relationship and are trying to navigate dinners with your significant other's family.
So while connecting with strangers may seem like a daunting task, we're here to break it down for you.
What can you expect?
How to network and meet new people quickly and effectively
How to build strong and fruitful personal and professional relationships
How to motivate people and yourself to succeed
How to read the situation in a room and a negotiation
How to use advanced techniques like neuro-linguistic programming, network theory, etc. to enhance your everyday life
How to use techniques inspired by magicians, chefs, CEOs, dating coaches, entrepreneurs, and models to change your interactions
This will be a hands-on workshop, with plenty of opportunity for practice. Each participant will learn two basic magic tricks ✨ , a free recipe 🍝, and complimentary access to a Zephyr networking event 🤝
Tickets
Admission price includes the six-hour workshop and the freebies listed above.
Admission for 1 - $68
Admission for 2 - $110 (Bring a friend!)
Early Bird for 1 - $48 (until Nov 23rd)
About Zephyr
Zephyr Business Services provides support services for small businesses and entrepreneurs. From data analytics and strategic advice to social media management, Zephyr is your personal sidekick, ready to help you make small business a breeze. Learn more at zephyr.business.
About Alec
Alec Lai is a serial entrepreneur, MIT alumnus, and motivational speaker, who speaks on innovative ways to understand the world around you. An "applied social analyst," Alec comes up with new ways to view and change the world around you, including discussions on topics such as power, influence, motivation, and growth. Alec also loves to cook (he dreams to be on Masterchef one day), and he's a street sleight-of-hand magician. More information and contact available at aleclai.com and cheers@aleclai.com.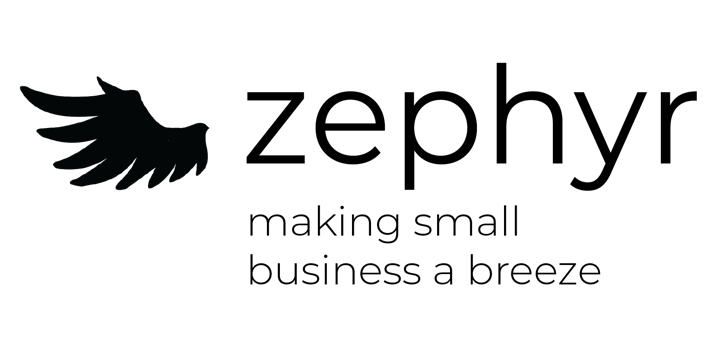 Organizer of How to "Hack" People
The Zephyr community supports small businesses by providing a full-suite of comprehensive creative and business services as part of a monthly subscription. Our mission is to make it easier for small businesses to thrive as small businesses. We believe in sustainability and impact over rapid growth. We believe in the power of community.