Description
This Workshop (In Sydney) is not for every small business owner. See ideal attendees below:
(1) "You are a Small to Mid-size (SME) business owners or managers that are selling your products to other business (B2B). For example, you can be a manufacturer, wholesaler, medical or construction company ect"
OR
(2) "Your business sells to the end consumers and general public (B2C), which may include direct wholesale, e-commerce and retail.

This seminar will cover:
Inbound Marketing Topic: How To Grow Your Business Through Inbound Marketing
Legal Topic: Australian Consumer Law, Consumer Guarantees & How to minimise risks
---
Speakers:
1. Host and Speaker: Aaron Chen (Experienced Inbound & Content Marketer
)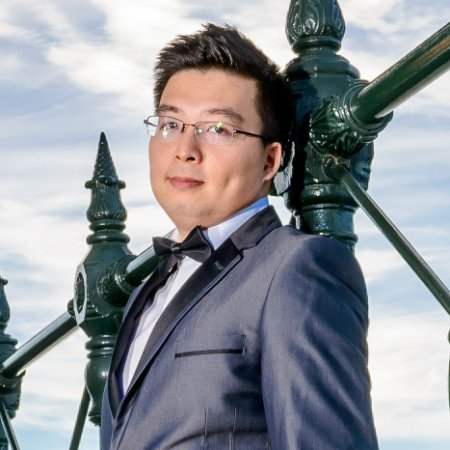 As the Managing Director of Kungfu Marketing helping Small businesses and Medium size companies (SMEs) increase revenue through traffic generation, lead generation and lead nurturing, Aaron is a result orientated inbound & content marketer in the B2B & B2C world with proven track record for over 7 years.

Just to name a few results Kungfu Marketing has generated for their clients:
(1) Increased one of my clients' lead number by 497% in the past 11 months.

(2) Increased one of our clients' website traffic by around 640% by achieving top 3 Google rankings and top 10 Google ranking for a few hundreds of keywords.

(3) Help our clients acquire around 4600 visitors from PPC campaign with over 400% ROI within 1 year.

(4) Increase one of our clients' leads by around 380% with about 200 leads per month through marketing automation software Hubspot.

(5) Working with the sales team, and converted over 250 new and return website visitors into new customers for one client.
More about Aaron Chen:
https://au.linkedin.com/in/aaron-chen-442a8727
http://kungfumarketing.com.au/
2. Co-host and Guest Speaker: Addy Pong (Small Business Legal)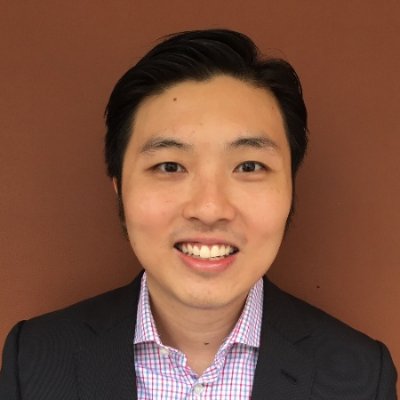 Addy was admitted as a lawyer in 2008 and has worked in private practices ranging from boutique to national law firms. He has acted for large financial institutes, SMEs and individuals in a wide range of commercial matters and disputes.

He is the Director of Small Business Legal Pty Ltd (SBL), a law firm dedicated to providing friendly, practical and costs effective legal services to small business owners and everyday people.

His specialties include:

- Loans and Mortgages for business and residential purposes
- Contract Law (contract review, drafting, negotiation and advice in a wide variety of matters)
- Commercial and corporate law
- Commercial and Retail Leasing
- General Business and Deal Structuring
- Dispute Resolution and Commercial Litigation
More about Addy Pong:
https://www.linkedin.com/in/addy-pong-320b3888/
http://www.smallbusinesslegal.biz
---
Seiminar Content Preview

Marketing Content Covers:
Why outbound marketing is no longer working and what are the drawbacks

Why Inbound marketing?

Understanding the Inbound Methodology

The fundamentals of inbound success

Buyers persona and Buyer's journey

Brief touch on creating remarkable content & how to leverage it.

2 Case Studies
Legal Content covers:
The Australian Consumer Law imposes a wide range of obligations on suppliers of consumer goods to ensure certain standards are met and provide consumers with a wide range of remedies when the goods and services are not up those standards.

In this workshop will be to take you through what Consumer Guarantee is, when they apply (and to who) and what obligations it imposes on you as suppliers of consumer goods (whether you are a manufacturer or retailer) and what claims can arise from a breach of the consumer guarantee

We will also give you some tips and pointers as to how you can protect your business this type of consumer claims.
Event Details:
Date: 5th of July 2017 (Wednesday)
Time: 1:00 – 2:30pm
Location: Dragon Room (Orange Colour) at 5/67 Albert Ave, Chatswood NSW 2067 - After exiting the lift, TURN RIGHT and then enter St George Business Hub.

Parking: Mandarin Center (65 Albert Ave, Chatswood NSW 2067) - Free for the first 3 hours
Fee: Free of charge (Valued at $290)
Timetable:
12:30-13:00: Seminar attendees arrival and networking (please DO arrive before 1pm because we will start at 1pm SHARP just to RESPECT the busy schedule of all attendees)
13:00-13:30: Inbound Marketing Seminar
13:30-14:00: Legal Seminar
14:00 – 14:20: Q & A
14:20 – 14:30 & afterwards: Networking
Note:
1.Due to the limited space of the venue, we can only accept 11 attendees, so please take action to secure a spot NOW to avoid missing out.
2.If you book a spot and can't show up, please do cancel the ticket 3 working days in advanced (By 30/06/17 Friday) so other people who are on the waiting list can attend and get benefit from this workshop.

3. Make sure you show up before 1pm on 05/07/2017 because we DO respect people's time and schedule and we will not delay the seminar, so please arrive before the seminar starts to avoid missing out on some great content.