Description
What do you know about being a good partner?
Have you ever had a bad partnership?
Why would you want to partner?
Partnership is one of the fastest ways to grow your business. In this interactive 45-minute session, we'll go into partner-based capacity building and cover the following:
Deciding what partnerships you need to grow
3 steps to being a good partner
How to find a good partner
What you can do to keep the partnership going once you've established it
Schedule:
7:30 – 7:45 Breakfast

7:45 – 8:00 Sponsor Presentation or Networking

8:00 – 9:00 Workshop Presentation

9:00 – 9:30 Networking
* Earn 1 CEU and/or Contact Hour for this class
Coffee & breakfast will be served.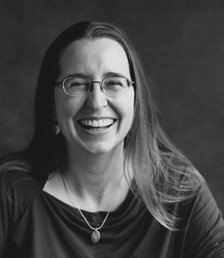 PRESENTER: Mazarine Treyz | Wildwoman Fundraising
Mazarine Treyz, government contractor and small business owner, has had tons of partnerships that have helped her business grow. Together with partners she has gotten thousands of dollars in new consulting business, affiliate sales, and tons of marketing exposure. Whether you call it partnership or teaming, gathering your community around you can help you get bigger contracts! She wants to teach you what she does, so you can do it too!