Description
About Cameron's Workshop
Cameron ran his own companies during the 87 & 01 economic recessions. And he coached dozens of companies through the 08/09 mortgage crisis and recession. In his first book Double Double he coved some amazing tips in Chapter 11 on how to grow when its slow - including the best ideas used by his coaching clients during the 08/09 crisis. This talk will also include the systems he used to actually increase prices by 40% at 1-800-GOT-JUNK? In 2001 to accelerate their growth while everyone else was panicking. He will also use real examples from the 18 CEOs he coaches today including one based in Milan Italy in the middle of this coronavirus pandemic.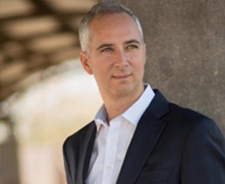 About Cameron Herold
Cameron is the Founder of the COO Alliance and a top rated International speaker and author of the global best selling business book Double Double. His newest book, Meetings Suck, has been called "A must read for 100% of employees and leaders." Called by Forbes magazine publisher Rich Karlgaard "The best speaker I've ever heard," he is a mastermind behind hundreds of companies' exponential growth and speaks from experience. Learn more about Cameron.

Members and Sponsors only please. Learn more about how you can join our community.

About VACEOs
The Virginia Council of CEOs is a non-profit association that serves the CEOs of small and mid-sized businesses by connecting them so that they can learn from each other. VACEOs members connect through highly effective peer roundtables, unique learning events, and exclusive networks.
Interested in learning more? Just follow the leaders.
---