Description
RESCHEDULED to February 9th, 2017


Has your firm thought about using video to tell your firm's story, market your specific services, attract top talent, win more work or expand your reach? Get the scoop on how local AEC firms have already started to leverage the powerful medium at the next SMPS Talks Event. Our panel of video veterans will share their own steps from initial idea, to shooting it either in-house or through a video production company, and how they have watched their analytics for that ever persistent ROI question!
In today's business development and marketing world, setting your AEC firm apart is increasingly difficult. One way to stand out from the crowd of typical website narratives or image-filled brochures is telling a story through the ever expanding reach of video. Moderator Ian Harris, an architectural designer turned video producer, and an esteemed panel of local AEC firm marketing leaders will take attendees broadly through the steps of how their own firms have produced, utilized and learned from videos they have created.
Discussion Topics include:
Why would you do video?
How did you get buy-in/approval internally?
Typical Narrative Structures – how do I start to think of videos for our industry
DIY In-House vs Hiring a Pro – when, why and how each work
Key Costs of Production – how much did it cost and why?
Distribution – how to maximize your investment and get views
ROI – how do you track success and adapt for the future?
How to train abilities/workflow in-house
Panelists: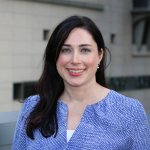 Melissa Crosman
Director of Marketing, Interface Engineering
In her 15+ year career, Melissa has been involved with all aspects of the professional services marketing spectrum. Currently as Director of Marketing + Business Development, she collaborates with engineers and designers to develop client-focused communications and pursuit strategies that lead to long-term partnerships. Her work combines a strong focus on personal connections with a technical understanding of issues facing today's building industry. She received her Professional Services Marketing Certification in 2003, and became a LEED AP in 2009.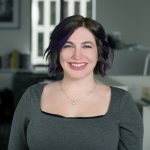 Meaghan Morawski
Marketing Coordinator, TVA Architects
Meaghan Morawski has four years of marketing experience in the architecture industry. With a Bachelor of Arts in Journalism from the University of Oregon, she has extensive experience in writing, editing, and multimedia coordination and production. Meaghan has spent much of her career leveraging the benefits of multimedia in marketing efforts for architects. She believes the strategic use of these elements create a more compelling, lively story behind various projects and concepts. Meaghan works at TVA Architects and recently coordinated a video that tells the nine-year development, design, and construction journey of Park Avenue West in downtown Portland.

Sabrina Henkhaus
Marketing Manager, P&C Construction
Sabrina Henkhaus joined P&C Construction in early 2014. She received her Bachelor of Arts in Art History from the University of Oregon and completed continuing education coursework at the Pacific Northwest College or Art. She has been an integral part of P&C's incorporation of video to tell their story. To date, the firm has utilized video for construction documentation, company culture, and interview presentations.
Moderator: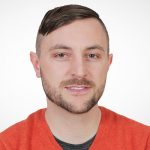 Ian Harris
Business Director / Producer / Consultant, Arbuckle Industries
Over the past nine years, Ian helped found and build a New York City based production agency called Arbuckle Industries into a growing powerhouse around a niche suite of services for the AEC industry. He originally studied and practiced architecture, and continues to be heavily involved in the profession, but has taken his passion into the realm of storytelling for the stories embedded in our built environment. He's grown Arbuckle from a run-and-gun documentary house with their first film, Archiculture, that has to date over 500,000 views, into an agency able to meet a broad range of services, consultancies and production typologies. He's led all of Arbuckle's business development and client interactions while also producing/managing and directing shoots.
Save
Save
Save
Save