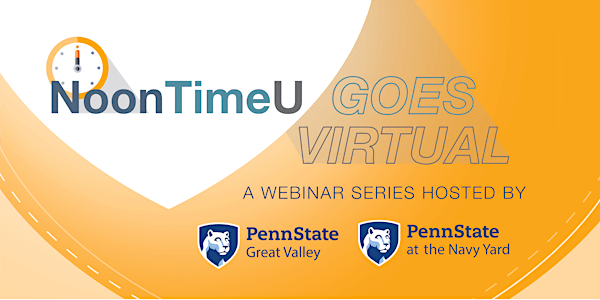 How to Grow an Indoor Hydroponic Garden
Learn how to get started with hydronic gardening to grow herbs and vegetables indoors year-round.
By Penn State Graduate and Professional Studies
Date and time
Thursday, November 12, 2020 · 9 - 10am PST
About this event
Indoor growing is becoming more and more popular, especially as technology makes it easier. While it may sound intimidating, creating a hydroponic garden -- the method of growing plants in nutrient-rich water rather than soil -- can make growing year-round fresh vegetables, herbs and fruit into a simple project. Dr. Eric Stein discusses how to get started with hydronic gardening, optimal growing conditions for your plants and what plants do best in an indoor environment. Dr. Stein is founder of e3garden and an associate professor at Penn State where he teaches in the business school. He has immersed himself in controlled environment agriculture (CEA) since 2011 from both an applied and research perspective. His experience includes starting and operating a micro-farm, e3garden, as well as conducting research on the energy efficiency of indoor greenhouses and hydroponic growing methods. He is committed to making e3garden a sustainable triple bottom line enterprise and has received grants from the USDA for the design of energy efficient indoor growing structures that off-set energy use with solar power
About the organizer
Penn State's School of Graduate Professional Studies extends the resources and reputation of one of the nation's leading research universities to the greater Philadelphia area. We offer part-time and online graduate degrees and certificate for working adults in business, big data, engineering, finance, healthcare, leadership, and technology. A variety of non-credit professional development programs such as Lean Six Sigma, project management, leadership development, and agile business analysis are also available. Our evening and hybrid courses are offered in a flexible, step-in step-out format to meet the demands of work, family, and life in general.