Description
It seems the hardest part to getting your craft or gift out into the world is actually finding your audience... and that can be scary. Putting yourself "out there" is challenging, but necessary.
Like most of us, you probably OVER-think it, right? Why is it we always seem to get in our own way???
Whether it's your music, painting, courses, or services we all need an audience... to build a movement, an income, and a business.
Who's following you? Who's listening to you? Who's engaged with you?

Our brand building experts are Dan R. Morris and Rachel Martin, principles at Bloggingconcentrated.com. Their mission is to help motivated people and business owners perfect the little things that make a big difference, improving income and business models.
Can't wait to see you!
-----
We've heard from a multitude of creatives that building their business, and knowing how to do so, is their biggest struggle. You're a creative, not a business strategist, we understand. Which is why we started BizBuild - to help you, the struggling artist, writer, musician, or (fill in the blank).... to build your brand, to know the right systems to implement.
We're here to offer practical strategies to turn your art into a business.
This is not just another event... It's a night to fast track you toward successful entrepreneurship.


Theme: Building an Audience


Speakers Include:

If you...


are a creative who is ready to make money with your craft

are a blogger, vlogger, photographer, author, artist, designer, musician, podcaster, maker, or content creator

are a creative who is tired of looking like you have it together, but seeing little profit

have talent, but struggle with the business side of things

are tired of sifting through articles, Facebook groups, etc. for business tips

want face-to-face help from experts
… then this event is for you.
What is BizBuild?
BizBuild is a collaborative community of likeminded creatives with business expertise. Here, you will find help boosting your income and business savvy. We offer exclusive events multiple times a year solely for Nashville creatives who are ready to generate cashflow with their gift.
We are a brand new network focusing on the creative force and wealth creation.
We heard from creatives and recognized that there simply isn't sufficient support to energize the creative class in Nashville. Sure, there are lots of events and plenty of inspiring talks. But we saw a gaping void in the number of organizations committed to walking creatives through business building.
You need to understand that your creative talent makes you one of the most powerful people on the planet. We think you may see the world differently than most. We believe you have something special to contribute. We want to help you. Together, we are joining forces to share knowledge, connect resources and take action.
Agenda:
5:45pm – Doors open: Settle in, mix and mingle, grab a beverage
6:00 pm - 8:00 pm Your high-impact experience
Learn more about your speakers:


HOSTS - Angus and Samantha Nelson, Co-Founders of BizBuild.co
Angus Nelson is the "people guy", an engaging consultant, facilitator, speaker, and executive coach. Former head of Member Success at Crowd Companies, he and Jeremiah Owyang founded an innovation community of Fortune 1000 companies – his focus on the p2p economy and future of work. He's spoken at corporate headquarters for Walmart, Whole Foods, Coke, Adobe, Hallmark and Swisscom. His podcast, "Up In Your Business", was recognized as a Top 20 Business Podcast on Inc.com. He's been featured in Inc.com, Aol.com, Huffington Post, VentureBeat, and SocialFresh.com. Next year, Morgan James releases his book, "Empowering Work" addressing the gigification of corporate roles, freelance economy, and necessity for emotional intelligence in the future of work.
Samantha Nelson is a photographer and the creator of @ThoseCrazyNelsons, where you can find easy travel ideas for busy families and get to your next adventure. Her writing has appeared in numerous online city websites and she's partnered with brands like KIA, Dove, and General Mills Cereals.
Connect w/ Angus: LinkedIn, Instagram, Twitter or angus@angusnelson.com
Connect w/ Samantha: LinkedIn, Instagram, Twitter or samantha@thosecrazynelsons.com


Featured Guests: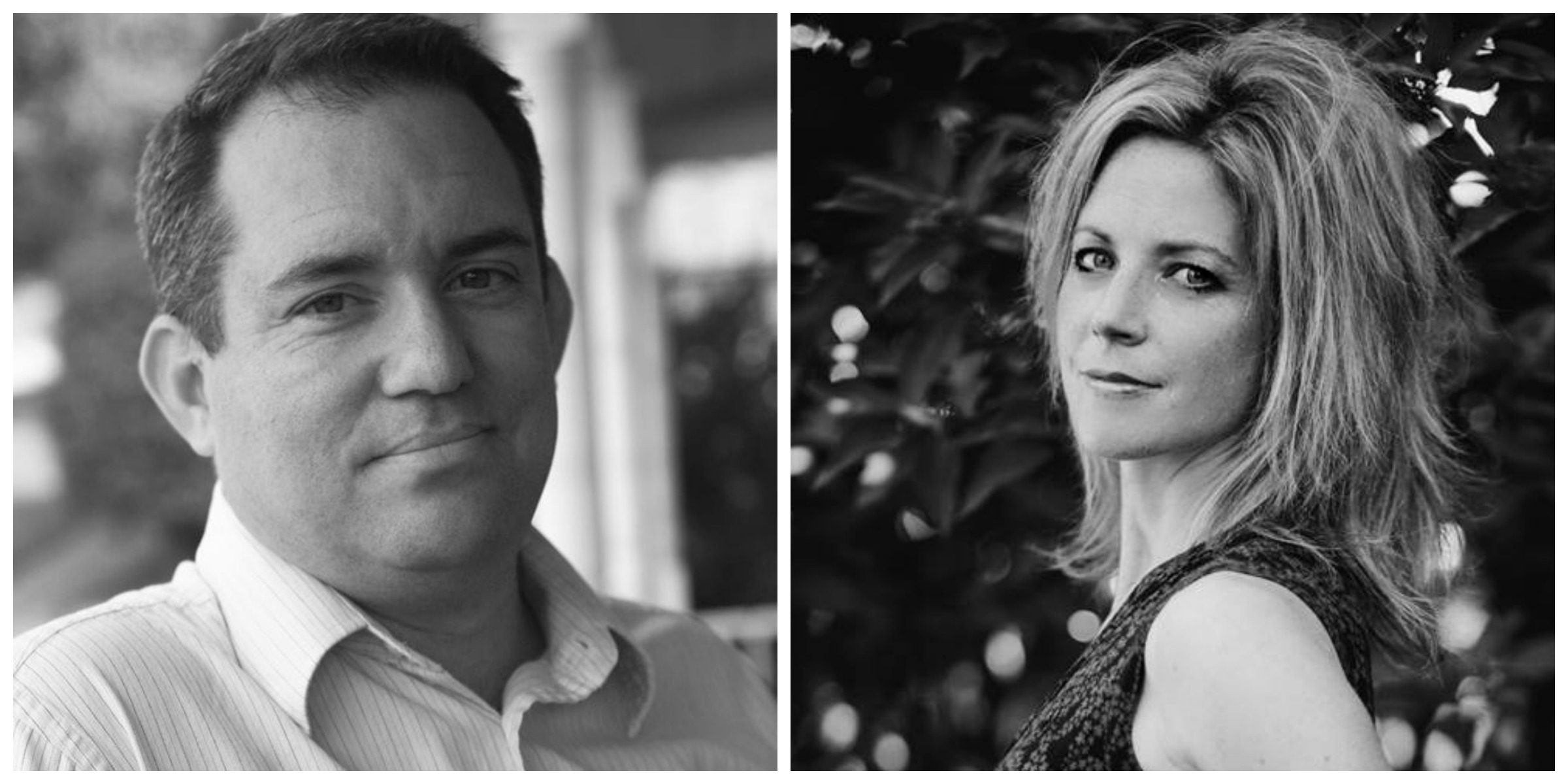 Dan Morris
Dan R Morris is the founder of Blogging Concentrated, a global training and development company for Advanced Level Bloggers, has been working in the online space since 2004. His career began in the infomercial world helping convert traffic driven from TV and Radio spots into online customers.He has since worked with hundreds of bloggers on perfecting their online revenue strategy utilizing the tools of social media, SEO and web copy.
Dan knows the internet provides many with full time incomes and wonderful working conditions. He believes that bloggers can build full-time incomes that provide vacations and retirement. His blogs Dan's Notes and Blogging Concentrated, his Keynote appearances and Amplify Podcast are designed to help bloggers and online business owners achieve those ends.
Rachel Martin
Rachel Martin believes in the tenacity of the human spirit and in the power each of has to make a difference in this world. Because of that passion and drive she's invested her time and energy into creating a platform that celebrates this tenacity and inspires millions to action.
She's the writer behind the site FindingJoy.net, is a partner of BloggingConcentrated.com, is a cohost of the Amplify Podcast , and a featured writer for The Huffington Post. Rachel's top post, "Why Being a Mom is Enough" is approaching one million Facebook likes and she has had her articles translated into over 15 languages. Her site reaches millions of visitors and has a robust and engaged Facebook community. Her articles have been featured in The Huffington Post, Star Tribune, iVillage, PopSugar, Parents and more.
She speaks worldwide to moms, entrepreneurs, bloggers, and professionals about a variety of empowering topics ranging from motherhood to social media marketing to website strategy to writing to creating authentic community. In it all, Rachel believes in living each day intentionally and loves working with others to cultivate vision and realize potential.


----
Thanks to our generous sponsors, without whom this event would not be possible: