Description
"The Culture Coaches programs helped us work together, build-trust and become laser-focused. We have reduced turnover, added hundreds of thousands of dollars in incremental revenue and truly transformed how we work together. As we face one of the biggest goals in 60 years, our team is united, prepared and excited." - Lauren Martich, VP Development Arizona Humane Society
Is your team working twice as hard but not seeing the results you need? Great leaders and people managers often just need a "tune-up" to transform a hard-working team into a high-producing team. We can provide the necessary skills that will allow you and your team to start working smarter – not harder.
In this six-session program, you will earn how to motivate every member of your team, use positive and corrective feedback to maximize productivity, apply the most relevant conflict resolution style to eliminate productivity-killing friction, and make meetings work towards your objectives rather than being a time-sucking barrier to progress.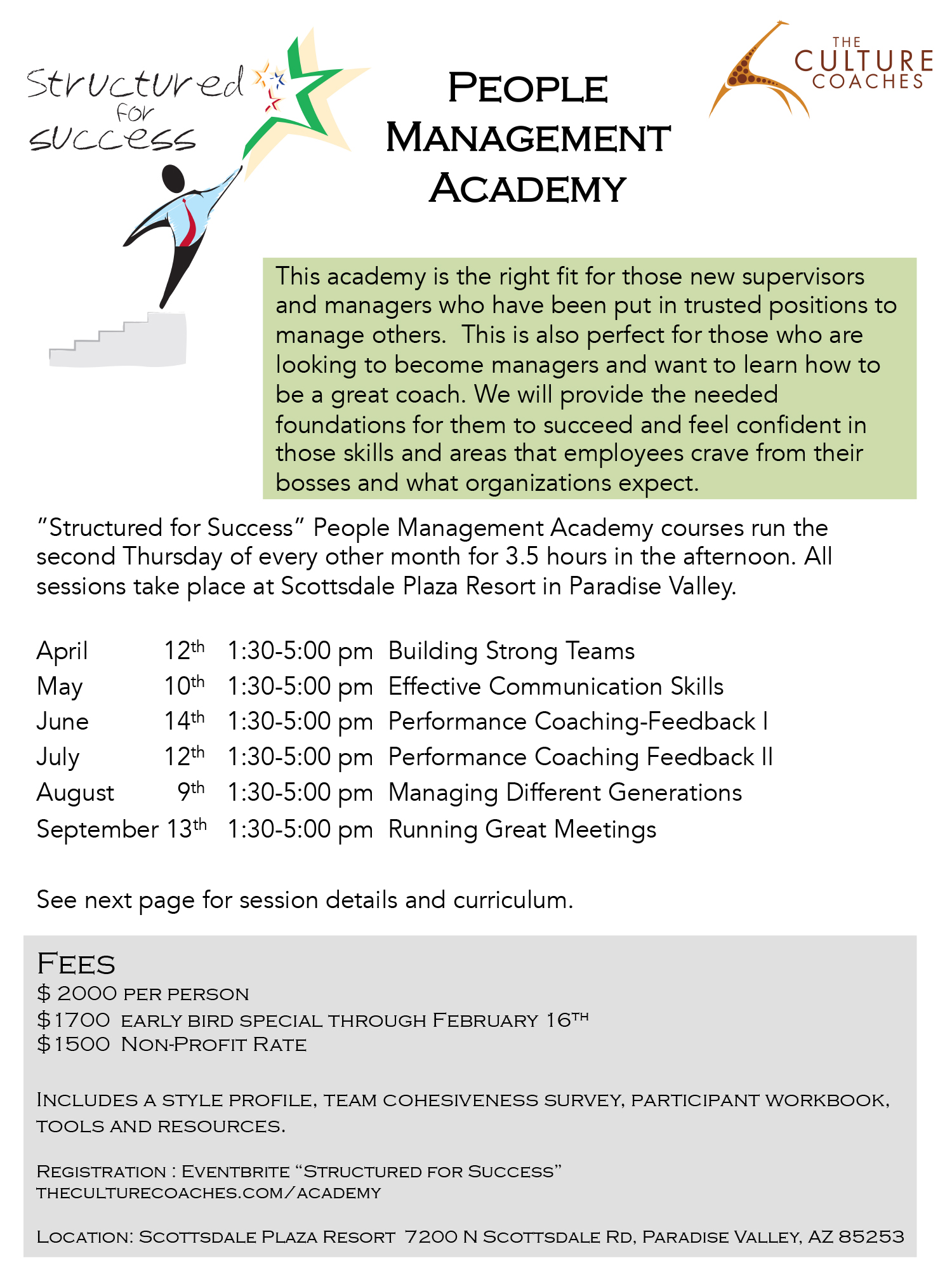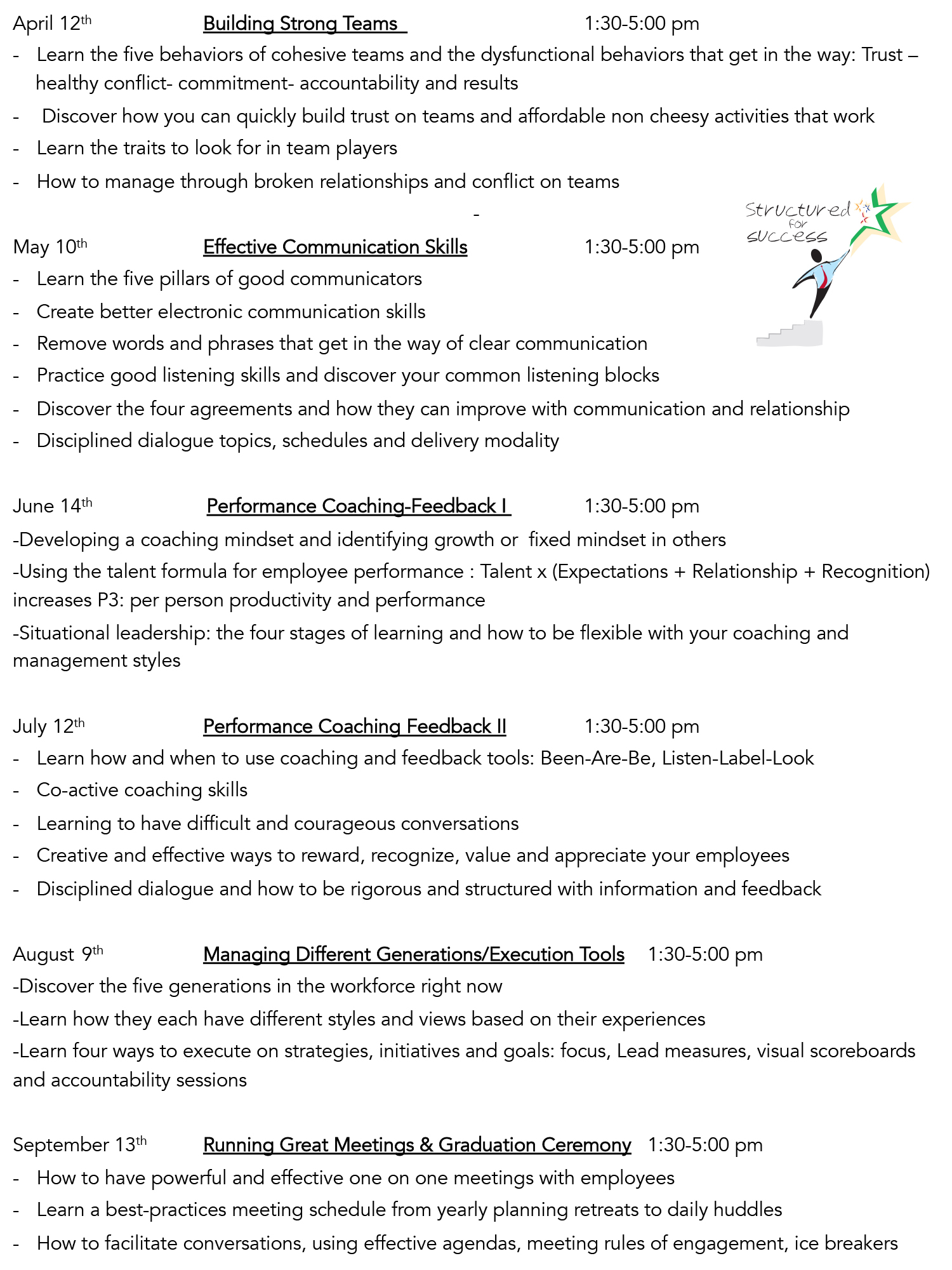 Includes a style profile, team cohesiveness survey, participant workbook, tools and resources.