Description
We're excited to host Mike Belsito who will share insights and advice on Jobs-to-be-Done (JTBD).
Jobs-to-be-Done (JTBD) has become one of the most discussed frameworks among product people as of late. Yet, while it's simple in nature, JTBD is often misunderstood, making it difficult for some to begin applying it.
Last year, Mike began applying JTBD principles to his annual INDUSTRY Product Conference, with the following goals:
- Identify common "struggling moments" among attendees at INDUSTRY.
- Discover and introduce new features and "delighters" for attendees.
- Improve overall attendee satisfaction.
In this talk, Mike shares what he's learned about JTBD in working directly with one of its architects, Bob Moesta. Mike will demystify the process of getting started with JTBD -- sharing actionable advice and detailing how he was able to quickly improve INDUSTRY: The Product Conference as a result.
Join us for dinner, a great talk, and inspiring conversations.
About Mike Belsito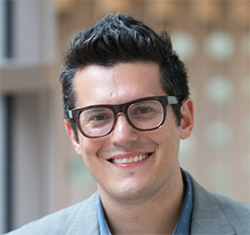 Mike Belsito is the Co-Founder of Product Collective and Co-Organizer of INDUSTRY: The Product Conference, one of the top rated software product management conferences in the world -- with annual conferences taking place each Spring (Europe) and Fall (United States). For his work at Product Collective, Mike was twice named as one of the Top 40 Product Management Influencers by Product Management Year in Review.

Mike serves as an Adjunct Professor of Design and Innovation at Case Western Reserve University -- having introduced its first ever undergraduate product management class -- and is the Co-Host of Rocketship.FM, one of the top podcasts for entrepreneurs and product people. Mike is also a frequent speaker and podcast guest, appearing in places like Productized, This is Product Management, Entrepreneur on Fire, Product Love, and elsewhere.
Raffle Prizes
After Mike's talk, we'll be giving away several copies of What Customers Want by JTBD pioneer Tony Ulwick.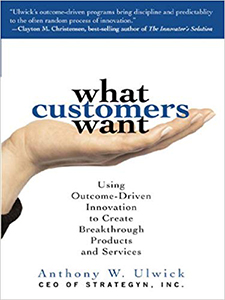 Schedule
6:00 to 6:30: Check-in and networking over dinner
6:30 to 8:00: Mike's talk plus Q&A
8:00 to 8:30: Prize raffle followed by networking
Note: tickets are non-refundable.
About our Sponsors

Our sponsor UserTesting enables companies to put their customers at the center of every business decision by leveraging the power of human insights. Through our platform, product & design, marketing, and UX teams connect with their exact target customer in a matter of hours and uncover actionable insights that drive ROI. Learn more at usertesting.com.

Our sponsor Pendo helps product teams deliver software users love. Pendo captures product usage patterns and user feedback, and lets you communicate in-app to onboard, educate and guide users to value. Learn more at www.pendo.io.

Our sponsor UserVoice combines feedback from multiple sources and teams to give product managers a singular, complete view of customer feedback. Save time, shorten research cycles, and ship the right functionality, faster. Learn more at uservoice.com.


Our sponsor Sam's Club is hiring product managers and designers. Learn more at http://bit.ly/sams-pm-ux.

Our sponsor productboard is the product management system that helps you understand what users need, prioritize what to build, and rally everyone around your roadmap. Learn more at https://www.productboard.com.

Our sponsor Balsamiq is the easiest way to wireframe your product ideas. Learn more at balsamiq.com.

Our sponsor Optimizely is the world's leader in customer experience optimization allowing businesses to dramatically drive up the value of their digital products, commerce and campaigns through its best in class experimentation software platform. Learn more at optimizely.com

A big thank you to Intuit for providing the space for our event!

Our sponsor Coreography provides corporate video and webinar solutions. Learn more at coreography.com.