Sales Have Ended
Ticket sales have ended
Thank you for registering to attend. Can't wait to meet you and talk about all things hormones... Please arrive 10 minutes early so we can start right on time. Charlie x
Sales Have Ended
Ticket sales have ended
Thank you for registering to attend. Can't wait to meet you and talk about all things hormones... Please arrive 10 minutes early so we can start right on time. Charlie x
Description
If you are suffering through Midlife Madness you need to attend this event..
Hot flushes, mood swings, stubborn belly fat, insomnia, dry skin, brittle hair, heart palpitations, muscle twitching, brain fog, the list goes on and on but often labeled as general signs of aging or menopause...

If you want some REAL answers by someone who works specifically on this topic with women across the globe then you need to attend this event.
Charlie's mission is to find solutions and answers when most other professionals have given up or worse, given the all clear that nothing is wrong. Very often women know that something is just not right, especially if they are still suffering with symptoms.
Symptoms are the bodies version of a car alarm going off, we tend to ignore it when we have heard it going for too long or we try to just block it out but in reality it's your bodies cry for help that something else is going on.
Perhaps you think (or have been told) that hot flushes are normal and you should just ride them out?
Perhaps you think that taking prescriptions for your hormone imbalance will somehow help your body get through menopause with less symptoms...
Perhaps you have been told that despite all the tests there is nothing wrong but deep down you know this is not how you want to be feeling at all..
Perhaps you are way too young for all these whacky symtpoms but nobody is giving you any answers...
Charlie will share her own personal story about discovering an autoimmune condition despite being a health professional and educator of this very topic and how that helped her discover this silent epidemic going on that is often misdignosed and mistreated as hormone imbalance, peri-meopausal or menopausal symptoms and how she now works with clients to reverse these conditions.

You are invited to attend and learn for yourself....

p.s. There is no commercial selling or product placement at all, this is purely educational with time for Q&A at the end.
BONUS: Every person who attends will receive a free copy of Charlie's book "How to Take the next Exit off the Highway to Hormone Hell", when it is published early 2017.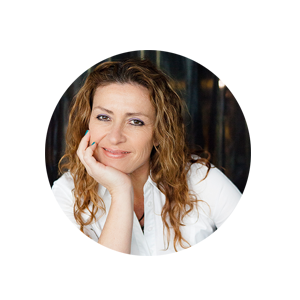 Charlie has been a health professional in the wellness industry for over 10 years but only recently moved into the new research around functional medicine and more specifically hormone health & autoimmune conditions.
As a Functional Hormone Health Practitioner, Yoga Teacher, Certified Counsellor, Personal Trainer and all round health and wellness educator & author, Charlie has made it her mission to start spreading the word about the changes required in women's health, particulary how the old ways of addressing women's health is sending us all a little mad.
Her own story around her midlife madness when symptoms got out of control caused her to dig deeper for real solutions as to why her body seemed to be turning against her despite all the things she thought she was doing right.
Join her as she shares her experiences with stories and examples of clients so you can really understand for yourself how to gain control over your own body again.
Save
Save
Save
Save