Description
The job market in London is very competitive and there are a lot of qualified people applying for the same jobs. Getting a great job might not be easy, but it is not as hard as you might think.

As a job seeker, you need to know the most effective ways of looking for a job and your CV/resume needs to portray your essence quickly and clearly, identify what value you bring and should be tweaked to fit the role you're applying for.
Once you get the interview, you have to demonstrate to the interviewers that not only you have the skills and experience they need, but that you're the right "cultural fit". With a resume that gets you in and interview technique that gets you offers, your prospects will change very quickly.
In this talk, Interview Coach and experienced recruitment professional, Margaret Buj, using anecdotes from her own life and work, will teach you:
• The most effective ways of looking for a job (hint: it is not job boards)
• How to tailor your application to get more interviews (most people don't do it well)
• How to identify your unique selling points & convey your strengths in a job interview
• How NOT to network with recruiters
• Top tips for building rapport with interviewers & coping with interview nerves• What you must do when preparing for a job interview
• Practical advice for answering the most common interview questions
• The best salary negotiation tips (yes, it is often possible to negotiate even in a competitive job market)

Margaret Buj, Interview Coach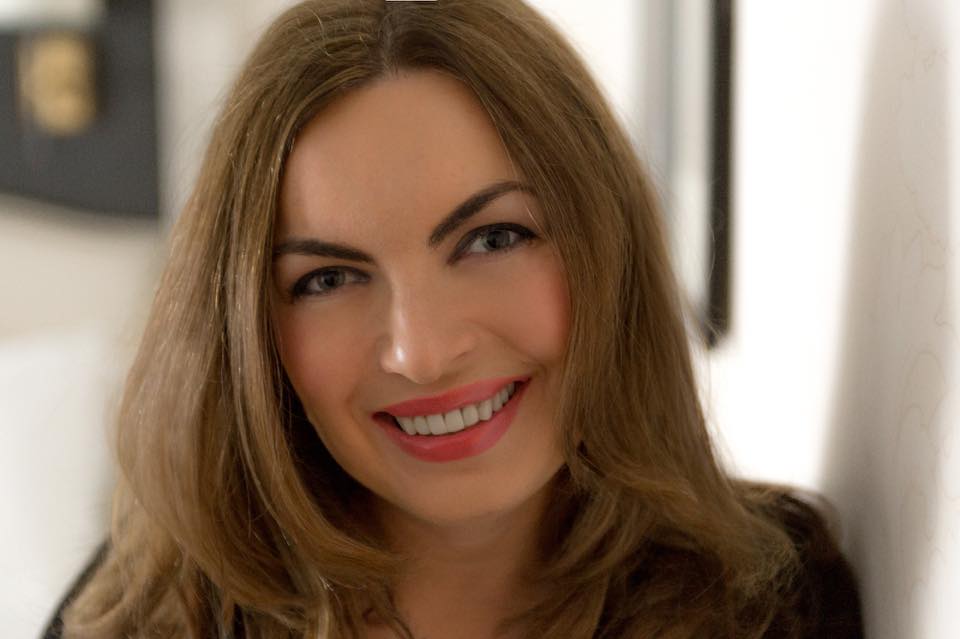 Margaret Buj is an interview coach who specialises in helping professionals get hired, promoted and paid more.
In the last 11 years she's recruited thousands of people for global technology and eCommerce companies and in the last 10 years, she's successfully coached hundreds using the unique knowledge gained on the other side of the desk.
Margaret has extensive international experience of interviewing professionals at all levels, from students to senior executives across a number of industries, both in the private and public sector. Crucially she understands how HR and Talent departments work, what they're looking for and what turns them off.
She is also a qualified Personal Performance & Corporate and Executive Coach and can help you with developing confidence and the attitude that will make it easier for you to get any job you want. She's been featured in Cosmopolitan magazine, interviewed for The Financial Times and Management Today and contributed to a number of blogs. She's spoken at career events and has written "Land that Job" e-Guide.
You can find free job search and interviewing help on her website.
This talk is for you if you want to learn how to get more interviews, start enjoying them learn how to sell yourself successfully in job interviews and meetings.
Come with an open mind and be prepared to fully interact.
Here is some feedback from Interesting Talks members about Margaret's last talk;
Uzoma IsicheiI "Really enjoyed this meeting. Margaret was extremely generous with information and very knowledgeable. I think that she highlighted errors that well meaning job seekers may not even be aware that they were making. I made lots of notes and the ticket price was almost insignificant to the value you will receive."
Deb P "Thank you Margaret your talk was extremely helpful. I wish we had, had more time on the interview section but the LinkedIn section was really useful. Due to rail strikes I had to rush off at the end but thank you and thanks Matt for organising."
Rianne "This was the first interesting talk I have been to and I found it very good. Margaret was a very interesting speaker and the information she has given is surely gonna be very useful"

Jay "I've attended a few interesting talks and this was by far the most practical one with lots of useful hints and tips. Margaret's presentation was clear and concise and delivered with a good sense of humour. Thanks Margaret and Matt!"
Patricia Ann "Insightful, humorous and very practical talk, Margaret. Thank you very much for giving me a few tips to put into action. Good to chat in after as well...really help. As ever, met some lovely people and cheers Matt for organising another great talk. X"
Esther "This is the third meetup I've been to having previously been to one on emotional intelligence and assertiveness for women in business. All speakers have given a really concise introduction to their subject and given their fairly broad audience a few things to think about. Margaret's delivery was friendly, honest and funny in places and while I'm not sure about a 3/4 page CV (I think there seems to be more of a push towards a one-pager) the other points all made sense. Thoroughly recommend trying a meetup if you haven't before!"
Sheek "Great talk, Margaret was very interested to help and even answered our additional questions in the pub afterwards, thanks so much."
TracyB "Really enjoyed the evening, my first meet up too! Thought the style and pace of the evening was great, some fab tips for job seekers. Thanks very much."
Hassan "Interesting and informative talk. I learnt a few new things that I will implement to help with my job search."
Graham Clinton "Lots of good ideas, very motivated to go get my dream job! I'm hard to please, that's the only reason I don't give it 5 stars."