How to Get Money For Your Business

Saturday, May 12, 2012 from 8:30 AM to 3:00 PM (MDT)
Event Details

 Private money lenders in the house! Meet the Money Pro's.

It's absolutely possible! Build the company of your dreams. Make more money. Spend more time with your family and friends.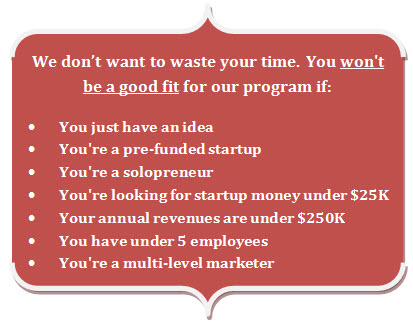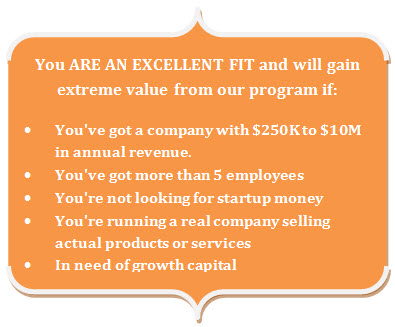 Learn the secrets to getting the money for your business. We don't guess at this.

Get the money you need. Have the business of your dreams.

Let your business grow and thrive.

Get your own workbook with all the info and templates to get the money.

Stop trying to figure out the puzzle. We have the direct connections you want.

Create more jobs and hire the talent you need to be more successful.

Meet and present your company to our in-house private lenders.

Get the exact things you need to know in our three module course.
The workshop will fill up fast! Saturday April 28.
See all the info and register now at the top of this page!
We'll see you there, along with our private money guys!  Your pro's, Marty & Scott.
"Scott Jordan is the fix-it man for small businesses.  He is truly thorough in his assessment and diagnosis of the problems that small business owners face.  As a physician I really appreciate his thoroughness in assessing the situation." 
Robban Sica, M.D.
 "Thanks to Marty, we got a $600K revolving credit facility and are able to grow at higher velocity so we can sell in a couple years for the maximum possible."  
Mark Boyle , CEO – Primo Products

Here's the details:
Syllabus:
Module 1 - What's going on in the financial market today
9:00 - 9:50
Introductions
What do you want to get out of this?
What's your "Why" - Interactive Scott & Marty dialogue
What is a good CFO?
Horror Stories
Capital Stack - What's possible for getting money these days & what's new?
                Debt vs. equity
                Reward-based crowd funding
                Revenue-based funding
Find your situation individually
The Whole Capital Pie/ 7-Layer Capital Salad
What the banks are doing all wrong and why you're wasting your time
*** 10 minute networking break***
Module 2 - Common mistakes and getting prepared
10:00 - 10:50
How to plan, prepare and present
7 mistakes - two entertaining skits with Scott and Marty
Checklist and templates
                Professional Executive Summary Template
                Students complete executive summary modules
                Students present their modules to partner
Top 10 lending sources (private/debt)
Top 3 crowdfunding sources
*** 10 minute networking break***
Module 3 - Pull it all together
11:00 - 12:00
Packaging and production of your loan proposal package
Students create a video pitch
Capital attractiveness
Success stories - Scott
Success stories - Marty
                Small service company
                More complex company
                Bigger, super complex company
Wrap up
Students share their aha moments, impactful learning.
Testimonials
Lunch. Included with the workshop fees.
12:00 - 1:00
Working lunch - Q&A with Scott & Marty The Money Pro's
Module 4 - Meet the Money Pro'sTM - private lenders
1:00 - 3:00
Students meet and present their loan proposal to our private lender pro's in the house.
Students get to watch, listen and learn by looking over the shoulder of real live lender/borrower conversations.
"There are no words that can describe what I learned from Marty. A new way of thinking, financials and strategy."
Martin Bittner, CEO – Elements
"My brother sits on the board of a bank and he couldn't even do this."  All Credit Lending Solutions was able to obtain financing for John in less than a week quickly and effectively.
John Gallery, Owner of Carts of Colorado

Look at all these valuable bonuses you get for attending:
Book: Business Owner's Handbook: The Ultimate Small Business Owner's Handbook - by Marty Koenig and Keith McAslan, CxO To Go partners. Focus on management of money and leadership to increase company value.The information provided in this book is based on our combined experience as CFO's, CEO's, Business Advisors, and working for and with private equity firms. Additionally, we determined the information contained in this book is critically important to small and medium size businesses. (value: $25)

Book: 10K Right Away - by Scott Jordan. 10 ways to get money for your business fast and easy! By reading this book you will learn 10 methods to get financing for your business regardless of your credit. Get the book today and discover these amazing secrets about how to get your business funded! 
Discover how I created $274,500 to start my business. Learn the fastest and easiest 10 sources of funding for your business right now.  (value: $20)
Sales and Marketing Strategy Assessment - by CxO To Go (value: $47) Capture the key information that you need to develop a thorough marketing strategy. Then use the information that you collect, along with other development tools, to build your key marketing strategy.
Interview: 20 Minute Interview With Scott Jordan About The Recession (value: $47) This audio will provide strategies for surviving and thriving during recessionary times.
Report: How To Obtain Business Credit  - by Scott Jordan (value: $47)
This report will give you tips on how to establish credit in your business name.
Article: The Emerging Growth Conundrum of Marketing - by CxO To Go (value: $19)
Article Collection: Build Your Sexy, Attractive Business Plan - by CxO To Go (value: $199)
eBook: The High Cost of Incompetent Bookkeepers - by Marty Koenig (value: $19)
Video eBook: How to Make Your Financial Projections Capital Attractive - by Marty Koenig (value: $100)
eBook: The Definititive, Creative Ways to Finance Your Business - by Marty Koenig (value: $80)
High Performance Team Model - by Drexler-Sibbet (value: $19)
Articles: How to Write an Irresistible Executive Summary - (value: $99)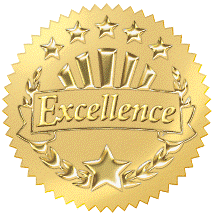 100% money back guarantee. If you don't feel you got your money's worth from our workshop, we'll refund your tuition and you get to keep all the bonuses. 

We're the real deal, executive professionals who work in the financial industry every single day. We help business owners and entrepreneurs get the money they deserve for their business.
Contact us with any questions. We're happy to take your call or email.
Meet Scott and Marty: 
Scott Jordan has 30 years experience in lending, banking and finding private money for businesses. He's got connections and he's a real professional.
 

Marty Koenig is an actual CFO with 30 years experience. Every day he deals with financial issues just like yours. He's a pro, too.
Marty Koenig
303.995.4523
LinkedIn: www.LinkedIn.com/in/MartyKoenig
Scott Jordan
303.887.2750
LinkedIn: www.LinkedIn.com/in/TheScottJordan 

When & Where

To Be Determined

Denver, CO


Saturday, May 12, 2012 from 8:30 AM to 3:00 PM (MDT)
Add to my calendar
Organizer
Brought to you by CxO To Go and All Credit Lending. We help business owners who are struggling to find money for growth....so they can build the company of their dreams, make a lot of money, and spend more time with family and friends.