Description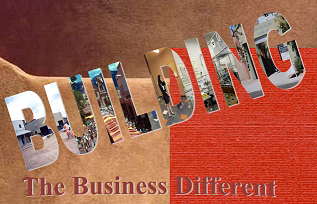 Join the Santa Fe Business Incubator and a panel of distinguished professionals for the next installment of the Building the Business Different series entitled How to Get it Made.
Maybe you've got a great idea for a new widget but don't know how to go from pen and paper to a physical prototype. Maybe you're the best home brewer in the neighborhood but you need more information before you start canning and selling it.
You've got questions about how to get stuff made and this panel will have the answers.
Get it Made!
---
The How to Get it Made panelists are:
Michael Brockwell - President, CEO/CTO of YXO, Inc.
Michael Brockwell, inventor of YXO Structures, is a former employee of Los Alamos National Labs (LANL) and is a highly distinguished rapid prototyper. His recent accomplishments include playing key roles on an R&D 100 2013 award-winning project , and assisting with the Fukushima Daiichi Disaster Reaction Plan.
Michael is passionate about the potential YXO Structures have in making the world a more efficient, safer place to live.


Brian Lock - Owner of Santa Fe Brewing Company
In 2003 Brian Lock bought Santa Fe Brewing Company from his partners and expanded the operations to a 13,000 sq ft building at the top of New Mexico's Turquoise Trail. Today Santa Fe Brewing Company beers are distributed to 9 states, the brewery has added an underground barrel-cave for sour aging, broke ground on an expansion and continues the tradition of making the highest-quality beers.
Reps from Make Santa Fe & the Manufacturing Extension Partnership