Description
Starting a new business? Expanding operations of an existing one? You will always need capital. This class explores a wide spectrum of opportunities in seeking venture capital or risk capital investors. All potential sources of capital - friends, family, professionally managed venture capital funds, and more - are reviewed and considered. This course explains the processes of determining capital needs for the small business and will help you to understand the difference between equity investors and business partners. You will learn the different methods of finding and raising capital and how to research and contact potential business investors.
This class is taught by a University of Texas Instructor and counts toward the 6 course requirement needed to earn your Business Skills Certification.
About the Instructor: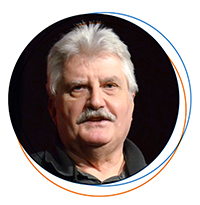 Walter Laich is President of Laich Financial Planning Group (LFPG) where he provides personal financial planning and business development services for entrepreneurs and nonprofit organizations. As an instructor with UT Austin's Professional Education Program, Walter teaches several courses in financial management and business development to adult entrepreneurs.
The City of Austin is proud to be in compliance with the Americans with Disabilities Act. Reasonable modifications and equal access to communications will be provided upon request. For assistance please contact (512) 974-9053 or Relay Texas 7-1-1.